News in Brief – June 2018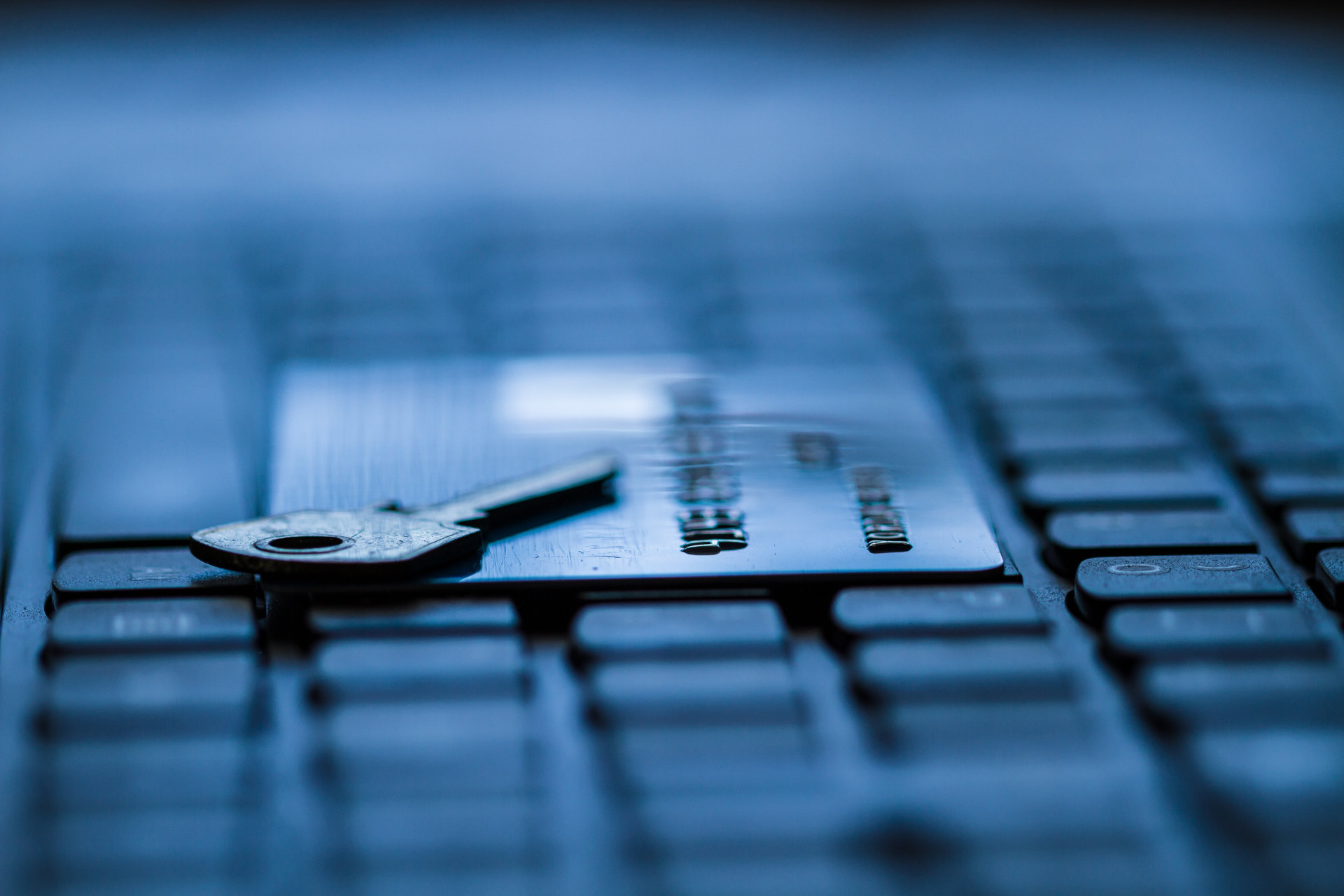 Players' Strategy
INDIA – The Indian manufacturer of retail POS solution Pine Labs announces a $125 million founding round from PayPal and Singapore-based investment company Temasek. Pine Labs designs mPOS devices enabling merchants to accept card payments, and proposes digital (wallet-like) services. This investment further stresses PayPal's strategy and focus on face-to-face payments. They recently bought out the Swedish company iZettle, too.
EUROPE – The European "unicorn" Revolut now claims two million customers, including roughly 1 million in the UK. The one million milestone was reached in November last year. Revolut now aims for the US, Canada, Singapore, Hong Kong, Australia and New Zealand.
INDIA – Paytm's e-commerce platform Paytm Mall raised $450 million from Softbank and Alibaba. Their valuation now reaches $2 billion.
EUROPE – Adyen is now listed on the Euronext Amsterdam stock exchange. Their shares soared on day 1 from €240 to €455. This successful, outpriced IPO highlights investors' interest in both the payments market and in Adyen. This FinTech was granted a banking licence last year and could be carrying on focusing on diversification, especially via including credit services. They are now valued at €14 billion.
SPAIN – PayFit –French start-up specialising in HR management for SMEs– opens a subsidiary in Barcelona. PayFit proposes an automation tool for payrolls, monitoring days off, leaves, expense reports, etc. This start-up already has more than 1,700 customer companies in France.
FRANCE – The French start-up Tiller Systems (which designs iPad-based connected cash registers) announces a €12 million Series C funding round. They will be aiming for European reach. Tiller already claims 5,000 customers in more than 35 countries. They are hoping to attract 30,000 European merchants by 2020.
INTERNATIONAL – PayPal is getting ready to acquire Hyperwallet for $400 million. Hyperwallet allows marketplaces to send settlements to several e-merchants on their platforms. They are active on 200 markets, where they cover several currencies and means of payment. This transaction could be closed by the end of 2018.
INTERNATIONAL – PayPal also bought out Simility for $120 million. This company focuses on managing so-called "adaptive" risks. They will contribute to enhancing PayPal's set of tools against online fraud.
POLAND – The Danish processor Nets will be entering Poland as they are acquiring the e-payment services Dotpay/eCard for €73 million. This transaction could be closed during Q4 2018. In line with the current concentration phenomenon which has been impacting the payments landscape, this announcement follows their merger between Nets and Concardis.
INTERNATIONAL – SWIFT is planning to expand their global payments innovation (gpi) initiative to all 10,000 member banks on their network. The gpi Tracker has attracted 180 institutions for now. This scheme allows them to process same-day transactions, while enjoying tracking features. A way for SWIFT to deal with Ripple's successful rival offer, for instance, as it has already attracted several banking players.
E-Commerce & E-Payment
INTERNATIONAL – Mastercard plans to include their Masterpass payment service for use via Google and Amazon voice assistants. Their customers will then be able to pay through voice command and with their Masterpass preregistered information.
FRANCE – Rakuten partners with Boulanger and Easycash on proposing an omnichannel Web-to-Store service: more links between retail and e-commerce giants…
EUROPE – Viber (Rakuten) prepares a payment feature likely to roll out in Europe in the beginning of 2019, and enabling its users to pay for their purchases in-app. The group is planning to add as many services as possible to their messaging platform (multimedia content, hotel bookings, events tickets, etc.). In the US, an "Instant Shopping" button has been added earlier this year. E-commerce, P2P payment and grouped payments are also considered. Tests are underway in Russia and in Japan, as well. Rakuten has been granted a banking licence in Luxembourg, which should help them implement their wallet in Western Europe.
FRANCE – The payment platform PayZen allows merchants to accept online payments based on meal vouchers. This option applies to 2nd generation vouchers issued by Up, Sodexo Pass and Natixis Intertitres for purchases on restaurants' websites and e-commerce sites selling food. The €19 limit is in place: beyond this limit, customers may choose to use their regular payment card to pay for the remaining amount.
Money Transfer
GHANA – MoneyGram launches CashGram Direct, a credit transfer-based payment service, in partnership with the African Development Bank and Ghana Interbank Payment and Settlement Systems, GhIPPS. This solution is intended to improve local banking inclusion levels.
EUROPE – TransferWise and Monzo announced a partnership. TransferWise will be in charge of managing international transfers for the UK-based neo-bank. Another banking alliance for this transfer company which recently partnered with BPCE on a similar service, and announced agreements with N26 (Germany) and LHV (Estonia) a while back.
Credit Transfer & Direct Debit
FINLAND – Nordea introduces a SEPA Instant Credit service allowing for real-time P2P and BtoC transfers. These payments, in euros, including cross-border transactions, only require a few seconds to process.
Payment Cards
UNITED STATES – Worldpay pioneers on their home market as they are now trailing OT MOTION CODE display cards in the US in partnership IDEMIA. MOTION CODE cards are already proposed in roughly ten countries (more than 600,000 cards have been issued).
FRANCE – LCL introduces MaCarteLCL: a payment card with systematic payment authorisation for teenagers ages 12 to 17. The point is to teach them how to handle their budget. This card comes in addition to their Enfants LCL offer which includes a deposit account, savings accounts (Livret A, Livret Jeune) and a life insurance. MaCarteLCL costs €12/year. Cash withdrawals are limited to €200 every 3 sliding days, and payments can't exceed €300/month.
CYPRUS – Revolut and Cyprus-based telco PrimeTel are introducing a Visa PrimeTel Revolut prepaid card. This card comes along a set of loyalty services (customer rewards) from PrimeTel (on their Internet offers) and from partner merchants.
EUROPE – N26 unveils a new version of their Metal card. A mostly cosmetic reconsideration after customers started expressing dissatisfaction. Their offer, however, remains unchanged.
FRANCE – Mooncard.co proposes a business payment card along with dedicated insurance and assistance services. This offer includes Allianz France and Allianz Partners services. Several guarantees have been added to cover fraud, theft and loss cases, as well as death, repatriation, cancellation insurances, etc.
EUROPE – N26 Metal officially launches their premium account in France, Germany, Austria and in Italy. This offer includes the N26 Metal card (latest version), and a set of companion partnerships-based services (via WeWork, Drivy, Hotels.com, GetYourGuide and Babbel).
UNITED STATES – American Express launches an environmentally friendly payment card, manufactured primarily from recovered plastic found in the oceans and on the coasts. This announcement is a way for the card scheme to insist on their commitment to reducing marine plastic pollution. These cards have been crafted in partnership with Parley for the Oceans, the purpose of which is to combat plastic pollution in the oceans and to raise awareness of this important issue.
Blockchain & Virtual Currencies
INTERNATIONAL – Natixis joined Marco Polo network, which already includes BNP Paribas, Commerzbank, ING, Standard Chartered and several other institutions. They will be contributing to design an interoperable commercial platform based on open APIs and Blockchain protocols (R3 Corda).
UNITED KINGDOM – Santander launches OnePay FX, an app relying on Ripple's xCurrent for virtual currencies-based cross-border money transfers. This service will first be proposed in the UK and in Spain for sending money to some European countries and to the US.
INTERNATIONAL – American Express partners with Ripple to address SMEs' needs in terms of cross-border payments. The idea is to feature faster and cheaper settlements that would not involve intermediaries. AmEx had already selected Ripple's xCurrent Blockchain infrastructure for international payments.
SPAIN – The Spanish banking consortium Niuron, led by Cecabank and Grant Thornton (which includes Abanca, Bankia, Caixabank, Caixa Ontinyent, Ibercaja, Kutxabank, Liberbank and Unicaja Bank) intends to develop a Blockchain-based identification platform. A PoC has been carried out in September 2017 and test phases would be scheduled by the end of 2018. This consortium was founded in 2017 to design KYC and AML tools.
POS Checkout & mPOS
UNITED STATES – Wells Fargo plans to cut down the card acceptance costs they charge on small businesses. This reduction would apply to companies processing up to $100,000 per year. This institution is trying to match the pricing scales applied by mPOS specialists including Square. They will be proposing 2.6% + 15 cents for card payments (chip, mag-stripe, contactless) and 3.4% + 15 cents for keyed-in transactions.
INTERNATIONAL – Ingenico has been granted Google Mobile Services certification for their Axium D7 ECR-POS terminals. They will be able to streamline user experience via integrating Google services to these POS devices, as the interface could be compared to a tablet or smartphone (with Google Play Store, Search, Chrome, YouTube, Maps, etc. installed).
SINGAPORE – NETS (Network for Electronic Transfers) unveils a set of self-service applications for merchants, including conventional in-store POS devices, mPOS and online payment checkout. For these services, merchant can fill in their registration forms alone and the process only requires one day to be validated (vs 2 weeks before). The e-payment company NETS is jointly owned by DBS Bank, OCBC Bank and United Overseas Bank (UOB).
Mobile Services
UNITED STATES – Apple Pay has been selected by the BottleRock festival (California) to let customers pre-order and pay for their drinks using their app. Another test for Apple which has also been relying on this event to run pilot phases before. Apple Pay would be used for 30% of the payments on-site.
SOUTH KOREA – The P2P payment app Toss (subsidiary of Viva Republica) announces a $40 million funding round from GIC and Sequoia China. This announcement follows a $48 million roundtable completed last year, which involved PayPal. According to their parent company, Toss has 8 million customers and would be processing $1.4 billion in transaction volumes each month. Additional services (loans, insurances, cross-border payments) would also be considered.
NORWAY – Nordea lets their customers rely on Apple Pay. Conclusive test phases have been run in Sweden and Denmark. In the meantime, Visa also announced that Apple Pay would be proposed to their Norwegian cardholders, customers of Santander Bank and Sbanken. DNB, for their part, keeps focusing on rolling out Vipps. And Nordea will also keep proposing Vipps for the sake of completeness.
FRANCE – The P2P payment app Lydia is now compatible with Samsung Pay: a chance for Samsung to reach out for more institutions after they managed a partnership with BPCE. Lydia claims more than one million users in France, including 50,000 able to rely on Samsung Pay contactless payments. Lydia also included Apple Pay.
INDIA – A P2P transfer service for WhatsApp has been tested since February this year in India. This feature would have been adopted by one million users now. This figure still has to be officially confirmed. This service complied with in place UPI (Unified Payments Interface) requirements from the local government.
FRANCE – E.Leclerc stopped accepting mobile payments a few weeks ago, including Apple Pay and Samsung Pay. Technical issues regarding offline transactions would account for this decision.
ESPAGNE – Santander partners with Mastercard on enabling card and mobile payment in the EMT transports network in Madrid. Their service will apply to payments for public transport tickets, car parking, biciMAD rentals, Madrid Cable Car tickets, as well as to some fines.
Source: ADN'co Payments Insight