News in Brief – January 2019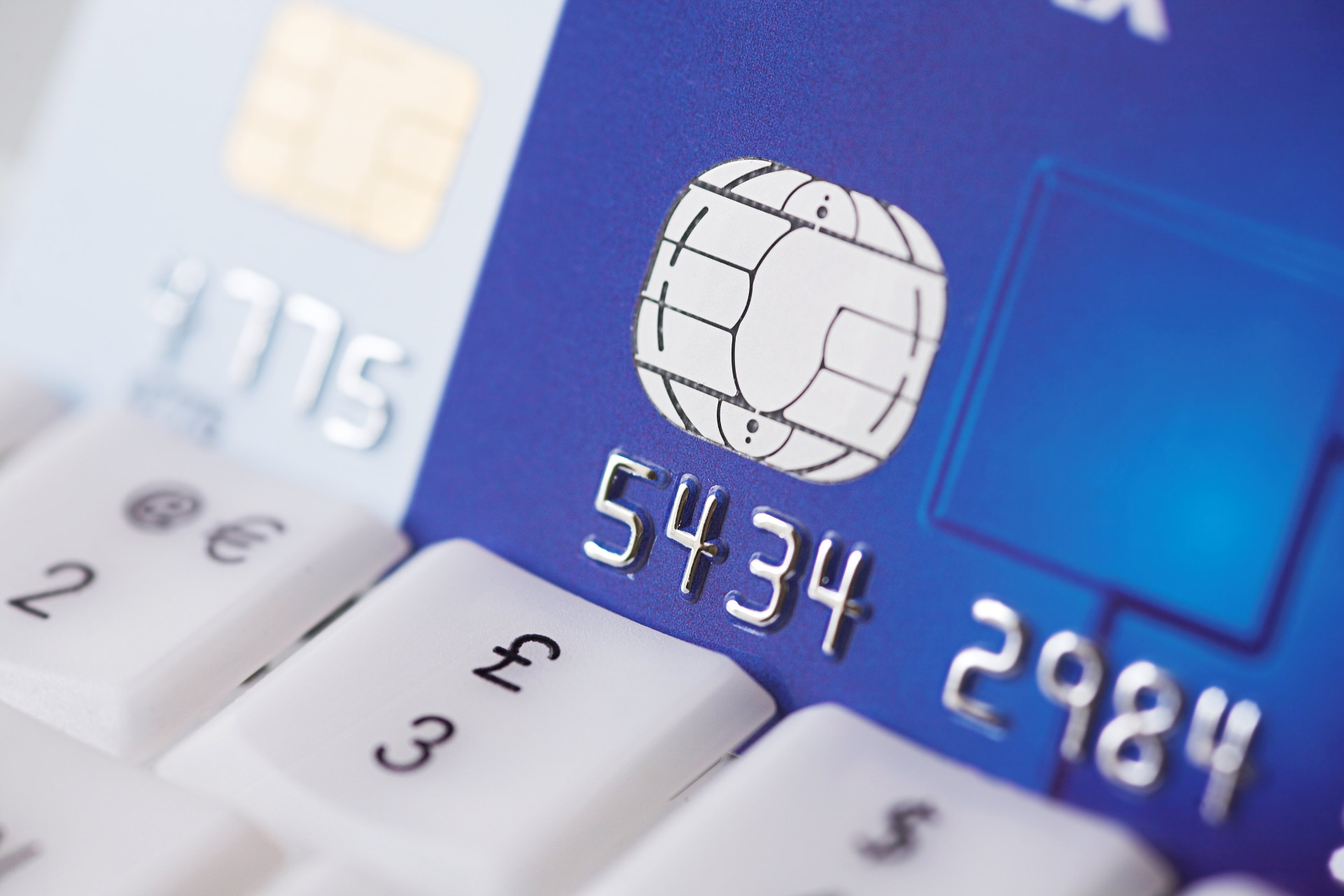 Players' Strategy
INTERNATIONAL – nexo (international standard for accepting cross-border card payments) kept making progress and attracted 10 new members in 2018: NCR, NSPK and UnionPay International (as Principal Members) as well as AEVI, Barclaycard, Elavon, FEIG ELECTRONIC, ID Tech, NEPTING and Wirecard (Associate Members). nexo currently totals more than 90 members.
INTERNATIONAL – Ant Financial would be interested in acquiring the London-based payment service provider WorldFirst. Discussions are underway and the transaction could end up being worth $700M. WorldFirst focuses on cross-border payments and is active in Africa, Asia, Europe and the US. This transaction could contribute to Ant Financial's expansion and diversification strategy as regards to international payments.
INTERNATIONAL – China UnionPay unveils UPI Developer: an open platform enabling developers to access their cross-border payment services. They will then be able to integrate CUP services and, ultimately, contribute to increasing the number of payment options for cardholders.
ITALY – The Italian processor SIA claims 92 million card payments (credit, debit and prepaid combined) processed for the week before Christmas 2018, vs 65 million in 2017 (+26%). They also report 278 million card transactions between December the 1st and 24th 2018 (+25%).
INTERNATIONAL – Nets acquires the Polish PSP Dotpay/eCard to fuel their European development.
FRANCE – The challenger bank Paykrom has been approved agent status by the ACPR as payment service provider for the EMI Treezor.
GERMANY – Ingenico merges BS PAYONE (acquirer, subsidiary of Sparkassen-Finanzgruppe) and their Retail assets in the D-A-CH region (Germany, Austria and Switzerland). The resulting Joint-Venture (Ingenico Payone Holding GmbH) will address the payment sector in Germany and target brick-and-mortar and online merchants. This JV will be held by Deutscher Sparkassenverlag (48%) and Ingenico (52%).
UNITED STATES – The American financial services provider Fiserv buys out the payment processor First Data in a $22Bn all-stock deal. This transaction is expected to close during H2 2019.
FRANCE – Casino would be planning to acquire a minority share in the account aggregation FinTech Bankin'. Over time, this transaction could lead to a buyout.
EUROPE – Alipay has been granted EMI licence in Luxembourg and created Alipay Europe Limited S.A. Alipay already had been granted a licence by the FCA in the UK. The idea for this group is to anticipate the potential effects of Brexit on their European operations.
EUROPE – The EU Commission fined Mastercard €570M over the cross-border commissions they used to impose on merchants up until 2015.
FRANCE / UNITED STATES – The French-American FinTech Kyriba (treasury management system vendor) acquires FiREapps (American currency risk management software provider). Kyriba launched in 2004 in France and reports a $110M turnover for 2018 (their goal: $400M by 2021).
POS Checkout
UNITED STATES – The New York-based cashierless store, Dirty Lemon lets customers buy drinks using a self-service kiosk. For the payment step, the user sends an SMS to a phone number specified on the kiosk along with the products' names and quantity. He also mentions his e-mail to be sent a payment link. This concept is an addition to the brand's online store.
FRANCE – Auchan is planning to test a cashierless Auchan Minute point of sale in March 2019 on their campus in Villeneuve-d'Ascq. This 24/7 store would only require a limited number of employees (to replenish the shelves and customer assistance).
ASIA – JCB launches JCB QR Code Payment Service: an in-store payment service based on QR code scans. Taiwan and Vietnam will first be covered (in partnership with Bank SinoPac and Sacombank, respectively), but the group is planning other rollouts in Asia.
SOUTH AFRICA – The FinTech PayGenius raised €1M to implement their payment solution in additional markets. This start-up was founded in 2012 and offers a payment solution for local operators, enabling them to send payment links to their customers (via e-mail or WhatsApp). PayGenius is already present in South Africa, Mauritius and Tanzania; they are now aiming for the Tunisian market.
UNITED STATES – The American start-up Caper is testing smart shopping carts for identifying products' barcodes. These tools are meant to spot the items added by customers to their cart avoiding that they should scan each article manually. They also embed payment terminals. This service should be rolled out across 150 locations in 2019.
FRANCE – Carrefour tests an "automatic recognition" technology for identifying products in two retail outlets. This test phase comes in addition to an initial pilot in a store in Occitania. The idea is to spot missing items, avoid that shelves should stay empty, increase sales and, gradually, shift to more autonomous stores. This test relies on an image recognition system (Qopius Shelf Watch) by the French start-up Qopius.
FRANCE – Paris transportation company RATP tests several contactless screens at Concorde metro station. These devices allow users to make charity donations (from €2 to €5) to the Restos du Cœur. If successful, this pilot –initially meant to last one month– could be applied to the entire network.
Money Transfer
FRANCE – The French FinTech PayTrip raised €1M from several investors including BNP Paribas, Crédit Agricole and Bpifrance. This start-up focusing on instant international transfers and chiefly on Europe-Africa corridors. Their service is based on a partnership with Prepaid Financial Services and Mastercard.
UNITED STATES – The American interbank payment service Zelle just released their results: 433 million transactions amounting to roughly $119Bn in 2018.
Credit Transfer, Direct Debit & Instant Payment
HUNGARY – Several Hungarian commercial banks began testing a domestic Instant Payment system scheduled to launch in July 2019. This system started being developed in 2017. It would allow customers to transfer up to 10M forints (more than €31,400) in 5 seconds.
SLOVENIA – The Danish payment company Nets and Slovenian processor Bankart are planning to launch a real-time interbank payment solution in Slovenia.
FRANCE – Boursorama Banque unveils a free instant credit transfer service for their individual and corporate customers. Limits apply to these free transfers: €500 max. and 1 transfer every 24 hours.
MALAYSIA – The central bank of Malaysia partnered with several local institutions to launch DuitNow, a real-time payment platform based on ACI Worldwide and PayNet services. This option will allow local consumers to transfer money via providing the recipient's phone number, his passport number or a company's registration ID. Other features are considered: QR code-based in-store payments, request-to-pay, e-mandates and real-time direct debits, for instance.
Blockchain & Virtual Currencies
JAPAN – Mizuho Bank is developing their own virtual currency ("J-Coin"). This currency would provide their customers with a means to transfer money at a lower cost from their mobile phone, or even pay in-store (via QR code scans). Other services, such as wage payments, are considered as well as a connection to Alipay. This currency could see the day in March.
PAKISTAN / MALAYSIA – The Pakistani bank Telenor Microfinance Bank (TMB), subsidiary of the Norwegian telco Telenor, opts for Ant Financial's skills in building Blockchain-based services and implements a cross-border transfer service. This option relies on a partnership with the Malaysian transfer specialist Valyou (also owned by Telenor). It would enable TMB's Easypaisa app users to carry out transfers between Malaysia and Pakistan.
INTERNATIONAL – RippleNet now claims 200 customers as 13 new financial institutions recently joined their network. Ripple also says they attracted 100 institutions in 2018 and witnessed a 350% increase in the number of customers conducting direct payments. RippleNet operates in more than 40 countries.
INTERNATIONAL – ING announces a 5-year agreement with R3, allowing them to rely on Corda Enterprise and CorDapps. Several fields will be concerned including trade finance, identification, insurance sector, credit offers, stock markets, etc.
Fraud Prevention & Security
UNITED KINGDOM – According to Action Fraud (centre managed by the London Police), fraud cases on contactless cards now account for half of all reported cases. Over the past 10 months, 2,739 notifications were filed, with claims totalling roughly £1.8M (vs 1,440 case for £711,000 in 2017). Cardholders would have lost from £90 to £625 on average. By way of a reminder, in March 2018, the FCA said they were planning to address this issue.
ICELAND – Authenteq, company behind a Blockchain-based authentication system (Trollteq), just raised $5M. A second round table would be planned in the weeks to come. Authenteq launched end-2018 and already attracted a dozen customers. They stand out with an AI-powered real-time identity verification tool using face recognition. This service issues eIDs for each user (the ID is stored on the customer's mobile phone and in a Blockchain).
Payment Card
CHINA – Wirecard partners with the Chinese online travel agent Ctrip to craft a multi-currency Visa travel card. Wirecard is in charge of issuing the cards to be offered to Ctrip's customers in China (roughly 110 million users).
AUSTRALIA – In Sydney, customers with Fitbit Ionic, Versa or Charge 3 smartwatches can pay contactless for their commutes and have the associated Visa or Mastercard card debited: an alternative to their Opal transportation card.
FRANCE – The EMI Morning (subsidiary of Banque Edel) launches KADOIA to strengthen their position on the market for gift cards. KADOIA includes their one-shot mag-stripe cards, reloadable Visa chip cards and their digital versions.
E-Commerce & E-Payment
FRANCE – The FC Lorient teams up with the Breton start-up PLEDG so their fans can order tickets online for their relatives without having to pay for the entire order upfront. A payment feature for groups has been added to their online ticketing service. When booking seats, the customer only pays for his own ticket and his relatives are notified via e-mail to pay for their seats.
FRANCE – Lydia now lets their users share their sub-accounts with family and relatives by way of streamlining expense sharing processes, for instance.
FRANCE – PayPlug (e-payment solution for SMEs) claims they won 2,400 new customers and report 51% increase in business volume for 2018. This start-up also keeps focusing on their international strategy: rollouts are in progress in Italy, for instance.
IoT & Wearables
UNITED STATES – The wearable specialist Motiv' adds new features for their connected rings. Besides an NFC payment service, they could implement a biometric authentication mechanism based on the user's gait and ECG.
THE NETHERLANDS – After a conclusive test phase, ABN Amro lets its Dutch customers pair their accounts with a wearable device for future contactless payments. Their customers may choose a Garmin, Mondaine or Olympic watch, or Laks and K-ring connected rings and bracelets with embedded Mastercard chip. This service can be activated through their e-banking portal; it is charged €0.50/month.
Mobile Services
INTERNATIONAL – Square introduces an SDK enabling developers and merchants to add in-app payment services and have their transactions processed through Square from their usual mobile interfaces. This kit is available in iOS, Android and Flutter on several markets (US, UK, Canada, Australia and Japan). Another tool for merchants interested in taking credit and debit card payments, as well as m-wallet transactions in-app.
FRANCE – Natixis Payments lets Apetiz users pay for their purchases with Samsung Pay.
FRANCE – BNP Paribas and Hello Bank! are getting ready to propose Apple Pay to their customers. Rumours have it that some cards can already be added to the app.
FRANCE – The British challenger bank Monese lands in France. Monese allows its customers to instantly set up a bank account from their mobile phone. They claim 750,000 users in 20 countries and 60,000 users in France.
Source: ADN'co Payments Insight