New funds and new ambitions for Vivid Money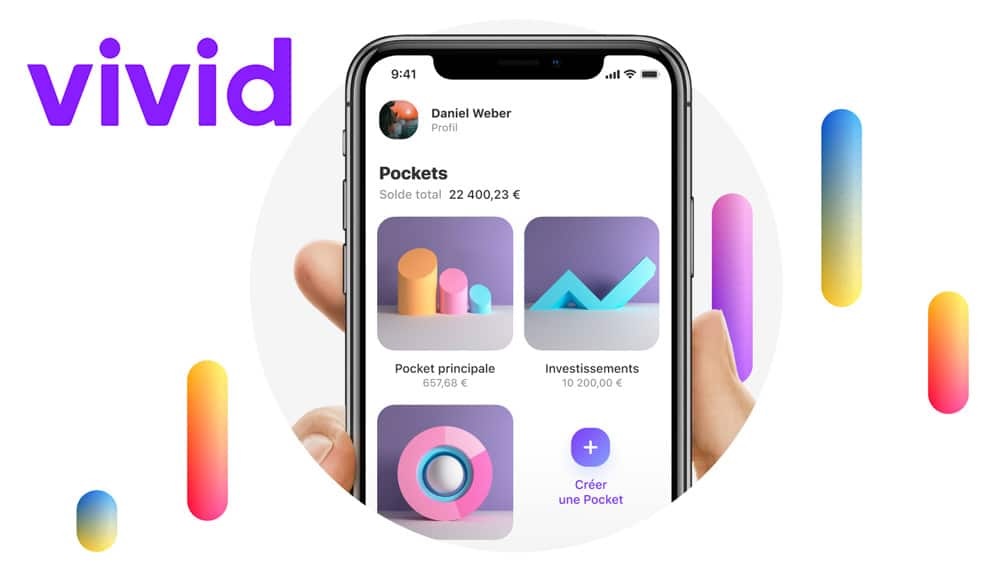 Berlin-based FinTech Vivid Money has just completed a major fundraising round of 100 million euros. This Series C round should enable it to consolidate its position in Europe, while the FinTech is currently defending its international market coverage. And to stand out from the competition, it is also banking on another very fashionable argument: that of the super-app.
FACTS
Vivid Money has a relatively standard basic offer including :

a free bank account accessible online or from the mobile application

a Visa card

a savings service

... enriched by other more original services :

an investment service

Vivi Money Pockets, sub-accounts with their own IBAN

cash-back (up to 150 euros per month)

Already committed to diversification compared to its competitors (on the theme of savings and investment in particular), Vivid Money announced at the beginning of the year that it wanted to offer a complete marketplace of services, including non-financial ones.

However, since the presentation of Vivid Services and its link with Booking and Rentalcars, no other service had been added to the platform. Vivid Money's new round of funding should allow it to beef up its super-app project.

Vivid Money has just raised €100 million in Series C from Greenoaks Capital with the participation of Ribbit Capital and SoftBank's Vision Fund 2.

In addition to its super-app, the FinTech also states that its investments will allow it to enrich its banking and investment offers and to create a more united community around its educational and personal finance improvement programme.

The company's valuation now stands at €775 million.
CHALLENGES
An all-round development: 2021 will have been a particularly rich year for Vivid Money, which opened up to crypto-currencies in April by launching an investment service before launching into Open Banking by relying on Yapily's APIs last June (to facilitate money transfers for its customers). Its new round of funding follows its €60 million Series B last April. Vivid Money plans to launch its first insurance and credit offers soon.

Accelerated growth: Launched in September 2020, Vivid Money's model seems to be successful as the FinTech has seen a 5-fold increase in the number of users for its services since last April. Its customer portfolio has passed the 500,000 mark in Europe. The FinTech has also announced a 25-fold increase in revenues, without specifying the amount.

A galloping internationalisation: Very young on the market, Vivid Money defends an accelerated European expansion strategy. It currently covers Germany, France, Spain and Italy but says it wants to conquer five new markets in 2022 and cover all of Europe by the end of 2023.
MARKET PERSPECTIVE
In addition to its geographical expansion, Vivid Money is betting on the super-app model, the trend to follow in 2022.

An archetype of the decompartmentalisation of competition, the super-app represents a major promise that financial institutions must be able to make in order to maintain a direct link with their customers.

For in addition to FinTech, super-apps are also being deployed by BigTech. Asia is also a demonstration area for this trend, supported by initiatives from Tata Digital, WeChat and GoTo.