Innovation
Distribution Channel – Internet
Payment
France
New Commercial Feature for Google Assistant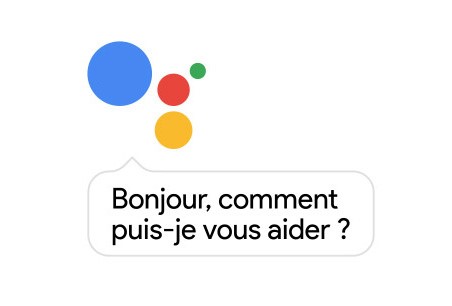 Google Assistant still aims for diversification in France. Partnerships with Sephora, Fnac Darty and OUI.sncf have been announced: this assistant is underway to becoming a connected commerce tool.
New transactional features, simply called "Transactions", will soon make it possible for French Google Assistant users to pay from a compatible smartphone or via their Google Home speaker.
A software update is scheduled so the test phase should soon start. Beyond mere information searches, Google Assistant lets them book, order items and track their transactions. The test phase will first apply to a limited number of products. Once the customer has selected the brand and the aisle he needs to browse, he can choose a product, specify his preferred delivery option, and confirm his purchase. His transaction is validated through entering a code on his smartphone (or, later on, via voice recognition). His payment is conducted using the information he linked to his customer account beforehand.
For now, this feature will only apply to three brands: Sephora, Fnac Darty and OUI.sncf. They had been planning to propose innovative features based on Google Assistant ever since it was launched. The commercial rollout would be planned by the end of 2018. Relevant APIs will then be made available to all brands intending to integrate this voice-based commerce feature using Google's devices. Fnac would be expecting this channel to eventually handle 10% of their remote orders within a few years.
Comments – An increasingly connected commerce sector
As chatbots are gaining momentum, voice orders have become preferred means to communicate and handle Human-Machine Interaction. The car industry has been showing interest in these assistants (Mercedes, for instance), and so have banking players (Banque Casino recently unveiled a chatbot for informational purposes). Voice-based interactions are now considered in ever more complex contexts. Google highlights this trend with their mobile embedded voice-controlled assistant, and companion Google Home speaker.
This tool means serious competition for Amazon Echo, and led Google to announce many partnerships and pilot experiments, all for the sake of broadening its scope of possible applications. In the US, it can already be used to order items online (since February 2017). Amazon unveiled similar features with Amazon Pay.
This rollout in France stresses a fundamental transformation in dealing with shopping processes, and applying cross-channel strategies. Besides Google, other Web players are heading this way. The photo-sharing social media Instagram, for instance, just started proposing a new "Shopping" service enabling their users to buy items in a few clicks.