Credit
Innovation
United Kingdom
FinTech: Pockit Improves Customers' Credit Score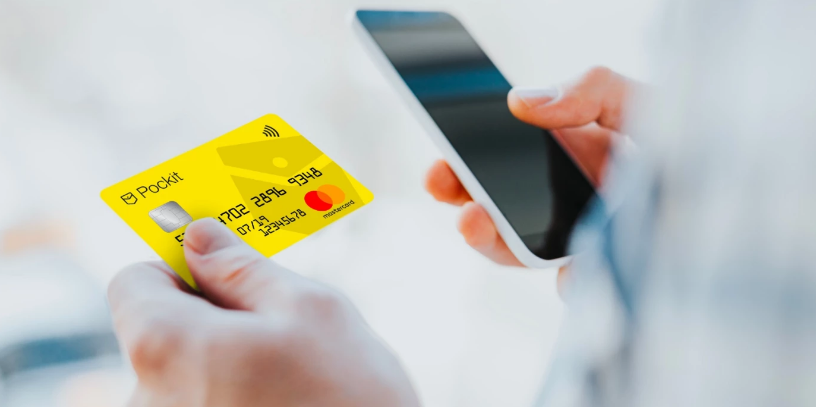 Credit scores are decisive factors in many countries and, unless people have a good enough credit history, they remain excluded. The British FinTech proposes an innovative way to deal with this issue, allowing their users to rely on their saving capacity to improve their credit score.
This British start-up introduced an online current account along with money transfer services. They mostly target underbanked customer segments or those excluded from the banking system. A partnership with another FinTech, Nooli, has been announced to present Pockit Loqbox. This tool lets subprime customers improve their credit history without having to apply for additional credit lines.
Pockit Loqbox can be compared to an online money pool, enabling the user to set aside money to his Pockit account. He can choose to save from £20 to £200, and the amount is automatically debited each month for a year. If it so happens that he cannot manage to set aside the amount as planned, he can exit early at no extra cost. A £9.99 one-off set-up cost is charged. And each monthly payment costs £0.99. Pockit would also plan to add a "money back guarantee" so customers can be refunded if their score doesn't improve.
This service may be viewed as a tool for regular savings, but their payments are reported as "loan repayments" so they contribute to improving the customer's credit score. In fact, his ability to set money aside proves that he actually could repay monthly instalments in a timely manner.
Comments – Shedding a new light on credit scoring
More FinTechs and neo-banks are seeing the day in the UK. This new entrant will be challenging the London-based start-up Monese, which have mostly been focusing on nomadic populations, expats and migrants. Pockit stands out through tackling an increasing need (however seldom expressed): making it so that solvent, reliable customers can be granted loans even if they do not have a credit history.
Several FinTechs have been considering this issue, providing advice to consumers so they can be considered creditworthy. Some have opted for a more educational approach, teaching people how to repay their debts faster for the sake of improving their credit score: Mint, for instance, or Debt Payoff Planner. Other companies, including Credit Karma and Credit Sesame, provide them with real-time access to their credit scores assessed by three US credit bureaus. Pockit relies on another strategy: the user's saving capacity becomes a primary criterion in the credit-granting process. This strategy puts an end to the need for customers to be lent even more money by way of improving their score.
This increasing number of launches stresses an actual customer demand for such services on the credit segment.