Payment
Players' Strategy
France
Lydia Focuses on Account Aggregation Too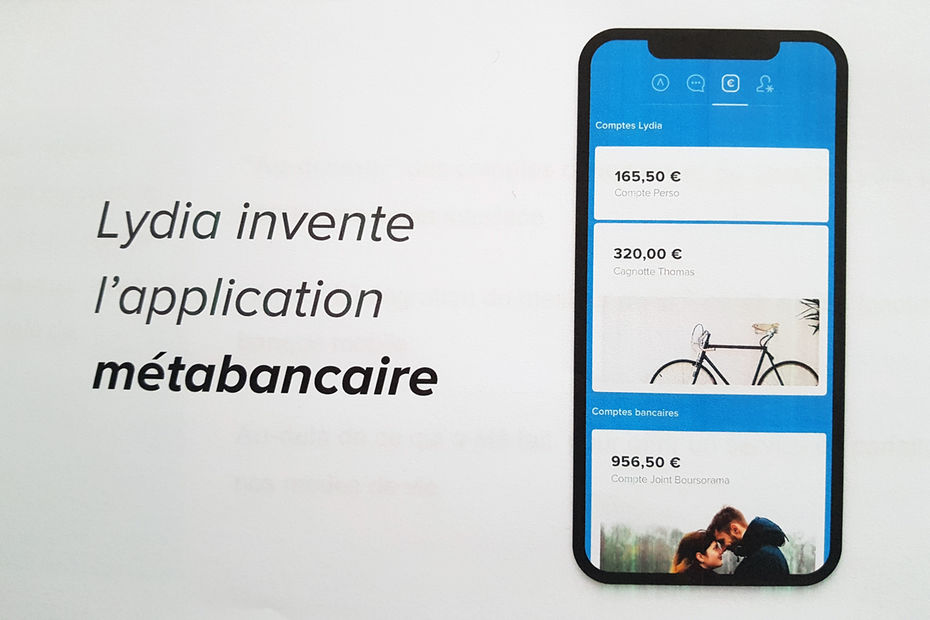 This French start-up with one million users keeps expanding their range of solutions. First they are stressing changes made to their mobile app so it can become a so-called meta-banking offer. Second, they just unveiled a premium service including additional features, by way of enhancing their business model.
Lydia partnered with the start-up Budget Insight to craft what they describe as a meta-bank account. This service in fact is an account aggregation offer, which comes along a universal payment card issued by the FinTech Treezor. It is meant to include all payment cards held by the customer.
Besides P2P payments, this app now embeds several features: direct debit and credit transfers through Lydia, Lydia sub-accounts helping users manage specific budgets, automation applied to recurring payments, as well as shared expanses (such as rent payments). Also, a new option makes it possible for the users to send payment URLs to other Lydia users so they can settle the transaction with their payment card.
No charges apply to the basic services (mobile payment at partner stores, P2P money transfers, credit transfers). But the new features are being added for those with paid accesses for 3.99 euros/month. Lydia aims at further establishing their business model and expect to attract one million premium customers by 2020.
Comments – Still increasing ambitions for Lydia
Considering their recent 13 million euros Roundtable, this Paris-based FinTech stresses their intent to become a preferred option for day-to-day budget management, as would an account aggregation. They focus on combining optimised customer experience (as a neo-bank) with a wide range of products (as generally proposed by traditional banking players). The idea is to turn their new interface into a single access point to different bank accounts, and benefit from the opportunities brought along by the European PSD2. This aggregation offer and companion card can then be compared to the payment card launched by Max three months ago.
Lydia's reshaped premium option is another way for this FinTech to diversify their revenue sources. Until recently, they could only rely on their 30,000 partner merchants. Additional features should see the day by this summer, including the implementation of a virtual IBAN system tied to all linked bank accounts and even a free service for building online money pools. Lydia will also be entering two new markets in Europe.