N26 makes split payments retroactive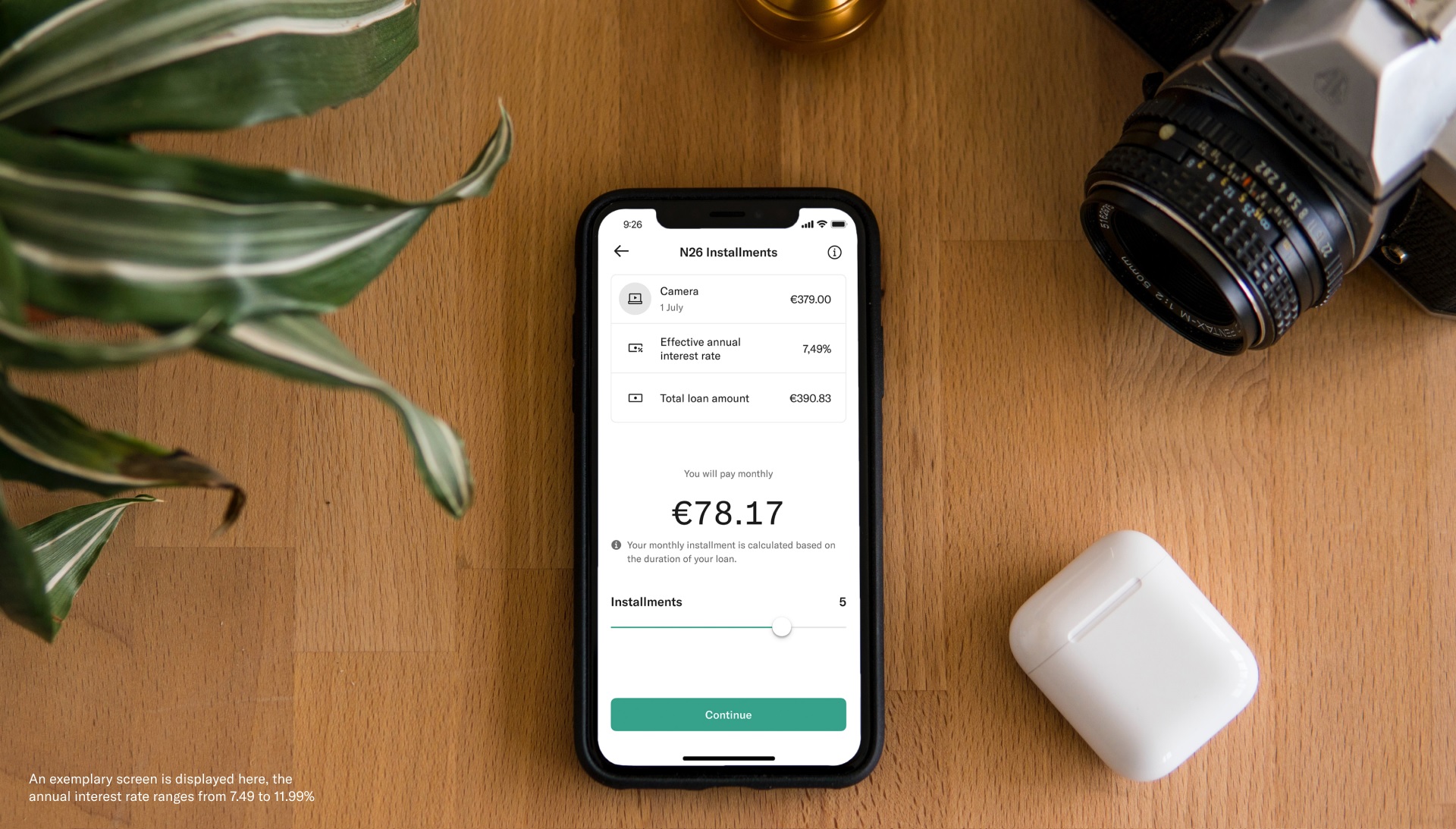 With N26 Installments, the German neo-bank presents its vision of split payments, with a touch of retroactivity as well. It is adding this service to its offering to meet growing consumer demand and, more importantly, to counter growing competition on this type of service.
FACTS
German N26 customers will now be able to spread the payment of their purchases over 3 to 6 installments.
Previous payments are also affected by this service, including payments already settled within the last 4 weeks at eligible merchants.
Amounts concerned: from 50 to 500 euros.
Each request can be made directly from the mobile bank's application.
N26 will instantly pay back up to 82.71% of the initial purchase price to its customers (total amount minus the first monthly payment), so that they can then repay this amount over time.
Repayments are then automatically deducted from their account each month; a reminder is sent the day before.
All the requests and the management of these repayments can then be easily managed from the mobile bank's application. Early repayments can also be triggered free of charge at any time.
Pricing and interest rates vary according to the amounts, the duration of the repayments and the risk profile of the customers. They are set at between 7.49% and 11.99% per annum. They are clearly displayed on the application, when choosing the split.
CHALLENGES
Restoring trust in credit: N26 conducted a survey in November 2019 with 500 participants in France, Germany, Italy, Spain and the UK. Respondents revealed their fears about consumer credit and overindebtedness. N26 Installments has the stated goal of making credit more flexible and responsible.
Split payments seen as a budget management tool: As with Oney, N26 presents split payments as a budget management tool. Moreover, the ability to vary the interest rate with a slider that specifies the number of repayments chosen is reminiscent of the credit repayment tool concocted by Apple in its new wallet that accompanies the Apple card. This continuity between fragmented payments and credit is an interesting marker of how fintech is changing consumer habits.
MARKET PERSPECTIVE
FinTechs have succeeded in conquering Europe and the world with this type of split payment service, even establishing themselves as partners of choice, including for the historical players (La Banque Postale or BNP Paribas for example).
The fragmented payment market is currently still in full swing and solutions are coming on stream at an exponential rate. PayPal has just extended its 4X payment offer to the purchase of services and intangible goods.
Oney has been offering fragmented payments since 2008. It has just continued to modernize its offers by making split payments more universal through the adoption of the same principle of split purchases after the fact.
According to a study conducted by N26, 45% of respondents in Europe would consider splitting their payments to make a major purchase. 16% would consider taking out a loan and only 12% would consider paying with a credit card.