Linxo integrates Western Union into its marketplace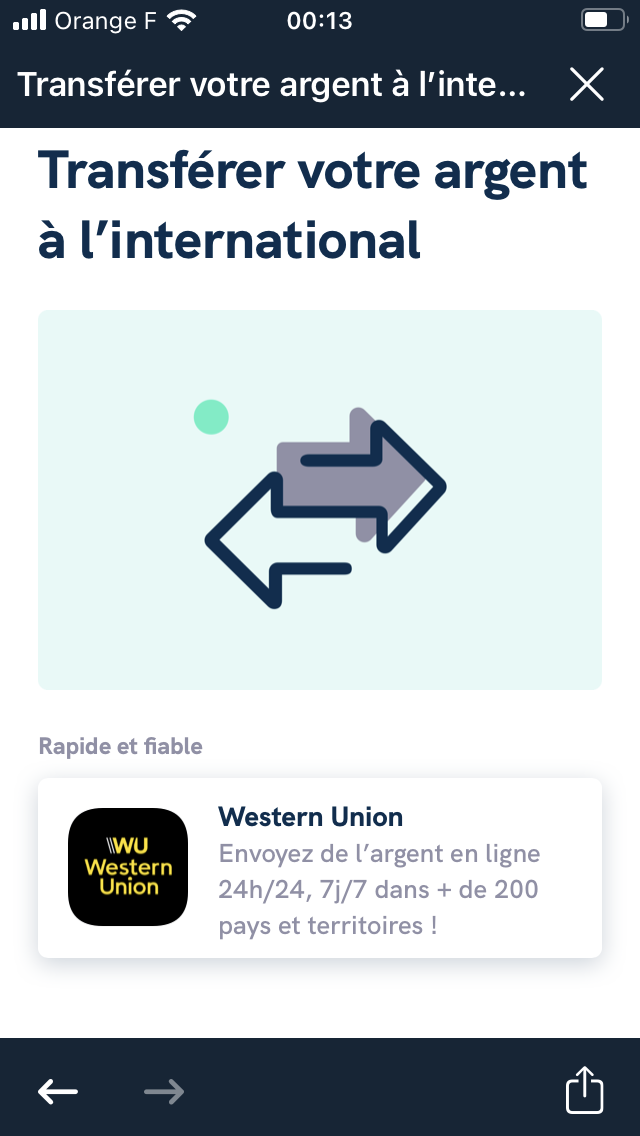 Western Union's international money transfer services will now be available within the marketplace of Linxo, the French account aggregation and payment initiation specialist and subsidiary of the Crédit Agricole Group.
FACTS
Western Union's services will indeed be available to Linxo customers, via the Linxo Marketplace.
Linxo users will simply need to sign up or connect their existing Western Union account to their Linxo account to start using the service.
Western Union's users will also benefit from the "one-click" registration via Linxo Connect to simplify the process.
Linxo customers will be able to transfer money locally or worldwide (nearly 125 countries), from the Linxo mobile application. These transfers can be debited from their bank account linked to Linxo or from another payment card.
CHALLENGES
Expanding its financial services marketplace: Western Union joins other partners present on Linxo Market, Raisin, Yomoni, Nexity, Sofinco, Credit.fr, Adoklok and Birdycent. Western Union's services will be available to Linxo's 3.5 million customers. The integration of Western Union is also a way to consolidate its open ecosystem. Linxo says that other value-added services of this type will be integrated into its platform in the future.
Offering new distribution channels: this announcement confirms Western Union's strategy of multiplying partnerships with FinTech, financial institutions and other distribution networks around the world in order to offer its service more widely and to resist the very strong competition in its market, particularly from start-ups such as Wise or PaySend.
MARKET PERSPECTIVE
Founded in 2010, Linxo had 3 million customers by January 2020. The FinTech has managed to convince 500,000 additional customers since that date.
If the acquisition of a stake by Crédit Agricole has not changed things for Linxo's customers, it is the signing of partnerships with major players such as Western Union that could offer a larger dimension to the French FinTech, in the face of its main competitor, Bankin', which claimed 4 million customers in early 2020.
Last May, Google announced the launch of an international transfer service to expand its Google Pay service, which included partnerships with Western Union and Wise.