Money Transfer: Ripple Enters MoneyGram's Capital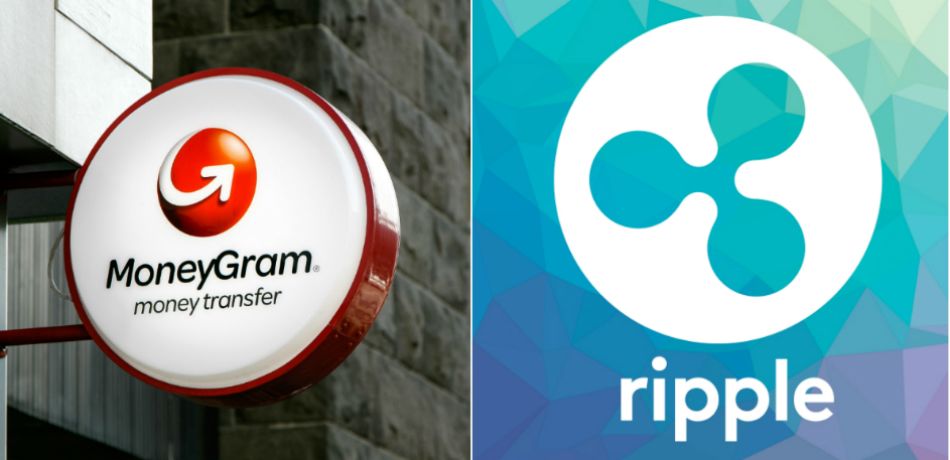 FACTS
The Californian start-up Ripple behind a Blockchain-based real-time payment protocol announces a 2-year strategic partnership with transfer company MoneyGram.
Ripple just invested $30 million to acquire an 8 to 10% share in MoneyGram. Additionally $20 million could be paid over the next 2 years. MoneyGram will relying more on Ripple's XRP currency.
Goals: enable MoneyGram to process money transfers faster and help Ripple's currency gain momentum.
How it should work

MoneyGram would rely on the Ripple's payment protocol and its XRP cryptocurrency
The company will then be able to instantly settle USD payments to other currencies 24/7j
They could cut down operating costs, and increase their profit.

The addition of xRapid technology on MoneyGram could be fully transparent. MoneyGram's customers should keep sending regular currencies to each other.
CHALLENGES
Faster digital transformation. Challenged by start-ups whose solutions are less expensive (TransferWise, for instance), long-standing money transfer companies, including MoneyGram and Western Union, have to achieve digital transformation faster. This partnership s a key step in revolutionising cross-border payments.
Reaching far. Ripple claims over 200 financial institutions using or testing their network. This partnership is a means for them to strengthen their position on the market for money transfer and expand its reach. The price of Ripple's XRP also witnessed a strong increase in the wake of this partnership.
Ripple becomes one of MoneyGram's main shareholders. It should be reminded that MoneyGram was almost bought out by Alibaba in 2017, before US competition authorities rejected the idea.
MARKET PERSPECTIVE
This announcement is in line with a previous agreement from January 2018 between these companies. MoneyGram's rival, Western Union, also started testing xRapid before reporting the amounts saved through using this solution were low. In June, a partnership with Visa was announced on addressing real-time payments.
Ripple also faces competition from SWIFT, which has been looking further into Blockchain technologies. And they could be challenged by Facebook's upcoming cryptocurrency Libra.