ALD and Amazon Addressing Spanish Car Drivers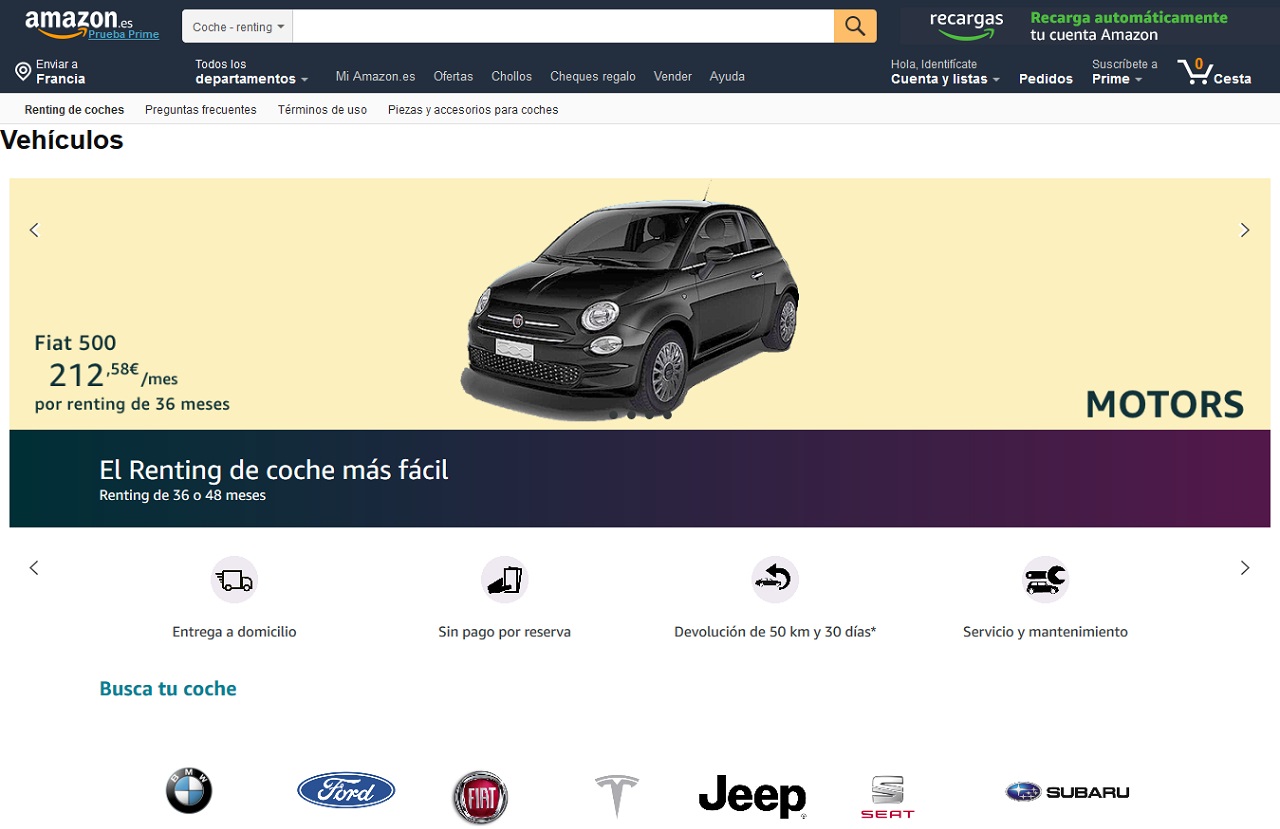 FACTS
ALD and Amazon Spain teamed up to feature long-term leasing offers for individual customers. These offers are available from Amazon's virtual store "Motors".
All ALD leasing contracts spread over 36 to 48 months. No initial deposit is required. Free doorstep delivery applies as well as a 50 km/30-day return policy. Hey also include maintenance, insurance, tyre replacement, breakdown assistance and vehicle registration.
Several steps:

Customers search for cars on www.amazon.es/motors. Monthly leasing prices are displayed;
They get an e-mail from ALD, directing them to their platform where they are prompted to fill out a creditworthiness-related form;
They set their monthly payment on the lessor's website via Amazon Pay ;
Once the verification is completed, and if the application is approved, they may sign their leasing contract digitally;
ALD sets an appointment with the customer to ship the vehicle to his home address.
CHALLENGES
A cost-effective transparent process. The point is to draw inspiration from the e-commerce platform's ease-of-use to make typical leasing offers accessible to as many customers as possible, while featuring attractive monthly prices and additional services (with no hidden fees).
Conquering a new market. With this full-fledged digital leasing offer, ALD and Amazon are further aiming for individual customers, and Spanish car drivers.
A new distribution channel for ALD long-term leasing offers. This partnership goes further than previous launches: a dedicated space has been created (via "Motors"). It doesn't limit the offer to a certain amount of time or specific car models.
MARKET PERSPECTIVE
With this service, ALD pays additional attention to car fleets for individual customers through focusing onthe Spanish market. Several players on this industry have been coming up with innovative services, including car-sharing and mobility-related offers. Some banking institutions (BBVA for instance) choose to assist Spanish car dealerships through their financing procedures, via other channels.
Amazon has already been making progress on the leasing sector: they recently teamed up with Leasys on featuring short-term credit options.