Max Adds an Account to Account Credit Transfer Service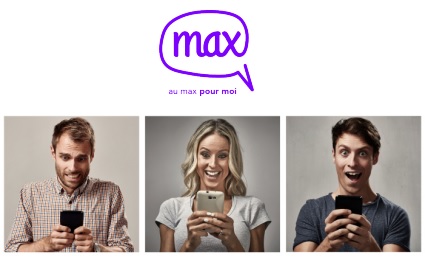 FACTS
Max, personal assistant and aggregation service by Crédit Mutuel Arkéa, expands their range of offers with a credit transfer option based on the accounts they aggregate.
This mobile app will then enable its users to carry out credit transfers from an account they aggregate to a recipient of their choice, whichever their bank.
The users will have access to this service for free.
Two other features will be added to their new app version:

P2P transfers based on their contacts' phone number,
Instant credit transfer, in addition to regular credit transfer services.
KEY FIGURES

Max was launched in 2017
33 employees
90,000 downloads
50,000  active users
Goal by end-2019: 100,000 customers
CHALLENGES
Win new customers with more features. Adding credit transfer will help Max retain its existing customers and boost use levels for the app. Its users will no longer need to rely on another service than the aggregation interface to carry out these transactions. Max becomes a universal banking interface, instead of the customer's m-banking apps.
The outcome of a disruptive strategy by Arkéa. Max stresses Arkéa's innovation-related ambitions. To this end, they created their own Payment Institution ("Nouvelle Vague"), with two licences: AISP (for account information) and PISP (for payment initiation).
Arkéa purposely stands out as a third party interface linking customers and banks: they even trial a new model likely to impact their own banking business, and they claim a status of "collaborative bank".
MARKET PERSPECTIVE
In light of the wide range of features it embeds, Max stands out compared to other initiatives: aggregation offer for savings and wealth management from Yomoni and WeSave, all-inclusive payment card launched in 2017, pop-up stores, etc.
This model reflects Arkéa's peculiar strategy: they invested in several start-ups and highlight an innovative ecosystem including offers from their partners in a full-scale lab.
Max is on an equal footing with non-banking aggregation services. Bankin', Budget Insight (their partner for aggregating accounts within Max) or Linxo (in which Arkéa holds shares) already feature this service.