Payment Card
United Kingdom
MasterCard supports a payment card dedicated to Alzheimer's patients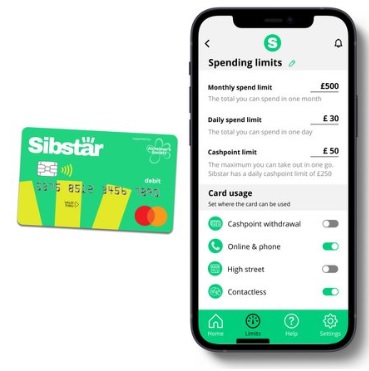 MasterCard has partnered with the UK's Alzheimer's Society, a charity providing care and research for people with dementia and their carers, to support the roll-out of a new payment offering for Alzheimer's patients. The offer is specially adapted to their needs and illustrates the importance of a matching offer in this type of situation.
FACTS
The new offer, supported by MasterCard and the Alzheimer's Society, is a debit card with a mobile application. It provides a financial link with Alzheimer's patients and their families or carers.

Called Sibstar, this offer allows people with dementia to access and spend their money in their daily lives. The Sibstar mobile application, attached to the card, is a management tool that allows caregivers to

set the card's authorisations,

set periods of use and locations of authorisation for the card,

prohibit its use in certain cases.

Sibstar cards also follow the prepaid model by requiring the reloading of a certain amount, chosen by the carers and the patients, on a regular basis. An automated transfer system can be set up.

Finally, notifications can be set up so that the carer can follow the expenses of their sick relative in real time.
CHALLENGES
Maintaining the financial autonomy of patients: The purpose of the Sibstar card is clearly to maintain as much as possible the autonomy of patients in their daily life, and more precisely in their consumption. It is also a way to support carers by relieving them of this additional task.

Adapting the model of cards dedicated to young people to respond to a social problem: In form, Sibstar's offer represents an adaptation of another affinity model dedicated this time to younger consumers and their families. But this new marketing targeting makes sense in view of the figures put forward by Alzheimer's Disease International. This association estimates that 55 million people worldwide suffer from dementia and that this number should reach 78 million by 2030.
MARKET PERSPECTIVE
Sibstar offers a financial alternative to the current models of guardianship and trusteeship, which often deprive patients of the minimum management of their finances and expenses, and ultimately also of their connection to their daily shops and businesses. However, studies agree that maintaining social ties is a way to fight against the aggravation of dementia.

In the early days of confinement, the British neo-bank Starling presented the connected card, a card dedicated to people in vulnerable situations to enable them to maintain a link and simplify the use of a shared account in case of isolation.

In France, several initiatives are also dedicated to caregivers, such as Finense, a fintech that fits perfectly with the issue of managing for others and delegating authority by using multi-bank accounts and virtual cards to simplify occasional spending by third parties.