GoHenry acquires PixPay to enter Europe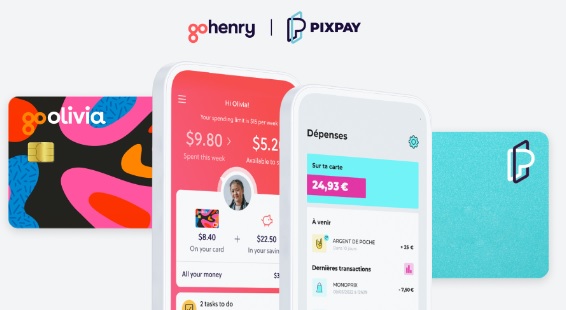 The French FinTech PixPay, which created an affinity-based financial service specially adapted to young people, has just found an acquirer. It is another player specialising in a similar target, GoHenry. This strategic decision allows the British player to expand in Europe and strengthen its offer.
FACTS
PixPay previously offered a financial service for teenagers in France and Spain. Launched in 2019 in France and 2021 in Spain, the FinTech currently has 200,000 members across both countries.

From now on, it will continue its activities under the GoHenry umbrella and will ensure its expansion, as planned, in the coming months in Italy and Germany.

With 10 years of experience in the UK, GoHenry will use the acquisition to become a group and expand in its home market (children) across Europe.

GoHenry currently has 2 million customers in the UK and US.
CHALLENGES
Joining forces: Targeting a similar customer base, GoHenry and PixPay have chosen to join forces to further develop their offerings rather than compete. For GoHenry, this decision represents a way to expand more easily into new territory. PixPay, the market leader in France, will continue to operate under its own brand, with no change in management, staffing or headquarters. The two new partners will work together to enhance their joint expertise and services.

Expanding the target audience: While GoHenry targets young children (from 6 years old), PixPay focuses on the needs of teenagers. Their merger will allow the new group to offer a broader range of services.
MARKET PERSPECTIVE
According to a recent report by GoHenry, 80% of children in the United States claim to have good financial management skills, which could help them in their future careers. This confidence does not prevent them from needing appropriate services.