Credit
Innovation
Germany
United Kingdom
Marcus' Lending Business Reaches Europe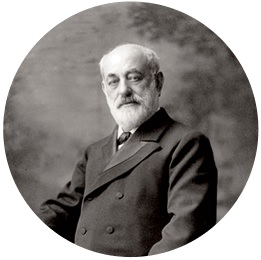 Marcus, Goldman Sachs's online retail banking unit will be launching their consumer lending business in the UK (in 2019) and in Germany (later on). Considering the institution's difficulties as to their investment activities in the US –less profitable since the 2008 financial crisis– they decided to enter the European online lending industry through their retail section.
In 2015 Goldman Sachs acquired GE Capital's US online banking business and $16 billion in online savings accounts and other deposits. Then, they crafted an online savings platform, along with consumer lending products, prior to opening their subsidiary called Marcus in Salt Lake City.
Their intent to expand this business into Europe, and especially in the UK, is no surprise: this promising market has 50% of the European P2P lending platforms.
Meanwhile, Marcus gained momentum in the US: deposits would amount to more than $20 billion and they reported more than $3 billion in outstanding loans since 2016. Also, they recently partnered with Apple on launching a co-branded credit card.
Comments – Consumer credit as a means to outlive the financial crisis
According to Marcus, the market for consumer lending is a leading strategic goal for their retail banking business: it would account for roughly 20% of the $5 billion additional revenue they could earn by 2020. Their offer combines savings and credit products, enabling them to challenge traditional lending companies, as well as P2P lending platforms, including the British company Zopa.
Their aiming for the UK and German retail banking sector also stands out as a strategic choice. The largest UK groups have had to face the 2008 financial crisis head-on: adjustments had to be made (by RBS, for instance). In addition, many neo-banking players were born there (e.g.: Monzo), which further drives innovation in partnership with the local government which also seeks to further open the market. Germany, for its part, is more interested in online banking services and, there again, several players including N26 have understood this very well. Goldman Sachs will rely on their rather "marginal" status, as a "technological" banking player, perhaps not so different from today's start-ups and FinTechs despite their advanced age.