Payment
Players' Strategy
International
PayPal Buys Out iZettle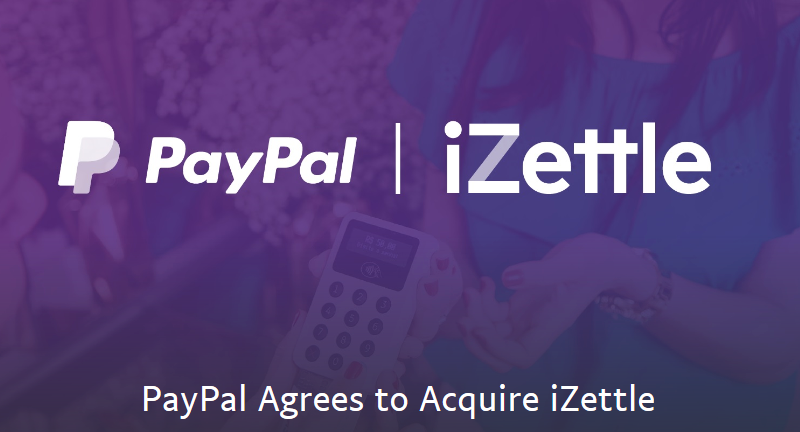 The Californian giant is consolidating their position with small merchants as they just announced they are acquiring the Swedish start-up iZettle for $2.2 billion. A way for them to expand their face-to-face/mPOS payment business, since they face increasing competition from new entrants in the payments industry.
iZettle was founded in Stockholm in 2010. This FinTech proposes sets of services for merchants and SMEs in 12 countries. They are especially famous for their card acceptance dongles which connect to smartphones or tablets.
A strategic fit, according to PayPal, as they are already present in roughly 200 countries and may rely on iZettle's geographical reach to consolidate their worldwide leadership. They are also seeking to meet increasing demand on the part of their customers. These users want to be able to get paid where and whenever they work.
This transaction should be completed by the end of Q3 2018. It stands out as the largest acquisition for PayPal, even worth more than their buyout of Xoom (890 million dollars in 2015, when they were spinning off from eBay).
Comments – A Strategic fit for PayPal
This buyout stresses PayPal's will to further reach out for brick-and-mortar stores globally. This FinTech works on some markets in Europe and South America where PayPal hasn't yet managed to become widely used (including Brazil, Mexico, Finland, and Denmark). They are also well established in the UK, which should help the US group challenge Square on this market (this rival company entered the UK last year). iZettle, for their part, aims to become profitable by the end of 2020. They expect to process $6 billion in payments this year and generate gross revenues of approximately $165 million.
Ever since they launched their wallet, PayPal has always paid attention to their small merchant's expectations; their offer has been expanded by way of securing their loyalty, through cash advance services (via PayPal Working Capital) or with their PayPal Here dongle. Yet, the cost of their commercial work for gaining new merchants remains significant. Through this buyout, PayPal will expand their network with roughly 500,000 additional merchants on strategic markets.
Appropriate timing. Just a few days ago, iZettle had announced they were planning listing on the Nasdaq Stockholm stock exchange. They will eventually be acquired for twice the amount compared to this initially considered IPO.