Payment Card
Payment
United States
M-Banking: New Features for Barclays Payment Cards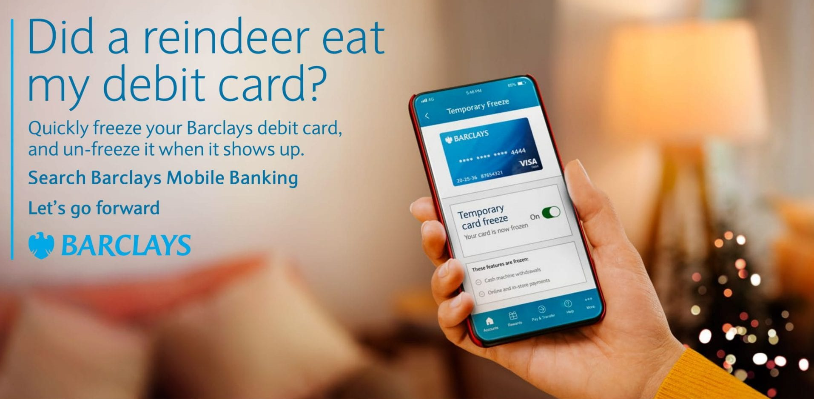 FACTS
The British bank Barclays, through their American subsidiary Barclays US Consumer Bank, launches a new app version, also streamlining the use of their credit cards.
Goal: let cardholders manage their credit card from their mobile phone.
New features include:

SecurHoldTM to block the card in just one tap if lost or stolen
Spend alerts to receive alerts in real time every time the card is used
Control merchant categories to customise spending based on merchant types (restaurants, department stores, etc.)
Spend limits to let cardholders and their authorised users set per-transaction limits

For now, this series of features called Control Your Card is only available in the US.
CHALLENGES
Secure customer loyalty. For an institution like Barclays, this full-fledged set of tools is a way to enhance customer satisfaction, especially cardholders focusing the most on securing their purchases.
Seize an opportunity. As mobile use levels keep increasing, cardholders want to monitor their accounts from their smartphones, and FinTechs win more customers. Barclays bets on Mobile Banking to withstand competition from technological players.
MARKET PERSPECTIVE
Barclays further invests in the Mobile First trend. Two months ago, they announced that Pay by Bank was being extended to merchant customers by way of boosting its use rates.
Just days ago, a similar strategy was highlighted by La Banque Postale: they plan to improve their card offer with a new app version. The point is the same: help cardholders monitor their cards in real time.