Lunar helps professionals accept online payments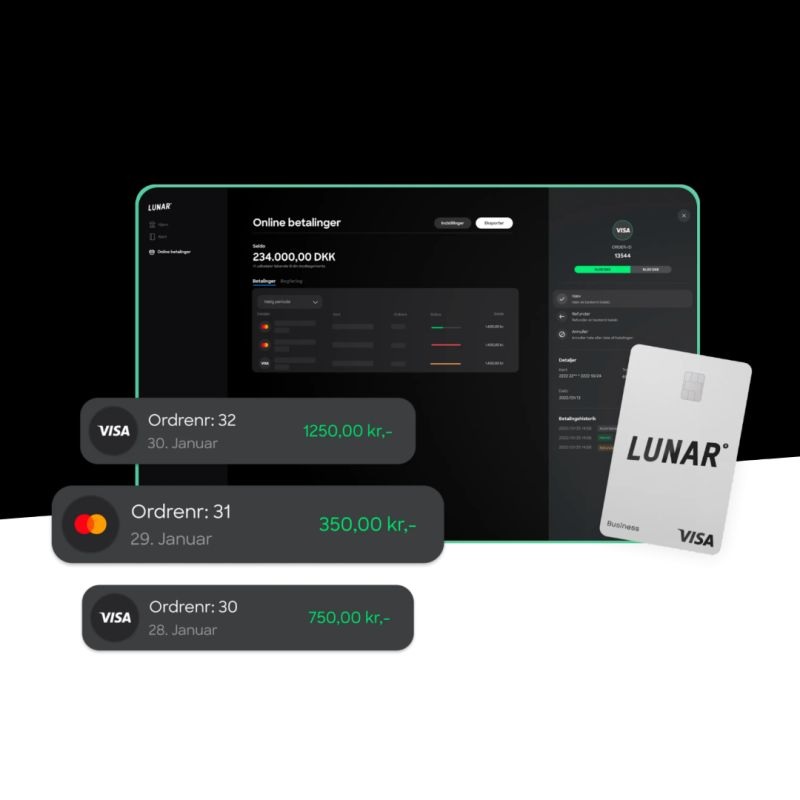 Danish FinTech, Lunar was originally launched to provide an alternative financial services offering to Millenials. Starting with a mobile application, the FinTech gradually diversified and eventually rolled out a wider range of financial services. These include an online payment acceptance service for businesses.
FACTS
Lunar already offered professionals a bank account. Now their account management platform will also allow them to accept online payments from end customers on their website.

This new service covers several payment acceptance systems including two particularly interesting offers. Lunar's professional customers will be able to :

Opt for a solution allowing their end customers to pay in several instalments on their website (an offer perfectly in line with the BNPL trend),

allow one-click payments on their site.
CHALLENGES
Diversify to survive: Lunar is an alternative player but has been able to diversify its customer target over time to survive. It launched an offer dedicated to professionals in 2020. Beyond its target, it is also its offers that the FinTech intends to diversify from now on by moving from bank accounts to payment acceptance solutions.

Tracking its customers' uses: Lunar's professional customers are, according to the FinTech, mostly active online. The number of Lunar's business customers choosing to use an e-commerce site as their primary sales channel has increased from 20% to 30% over the past 12 months. By helping them to cash in online, Lunar is directly addressing their real needs for financial services.
MARKET PERSPECTIVE
Lunar has 400,000 users of its services and claims that nearly 14,000 professionals have chosen its services to manage their company accounts.

Lunar announced the acquisition of online payment specialist Paylike at the end of 2021, and the integration of its services into its commercial offering. As a reminder, Paylike operated its services across Europe and managed more than €100 million of transactions per year.

The launch of Lunar's new service is a direct result of its strategic positioning in the payment market.