La Nef pioneer of the ethical banking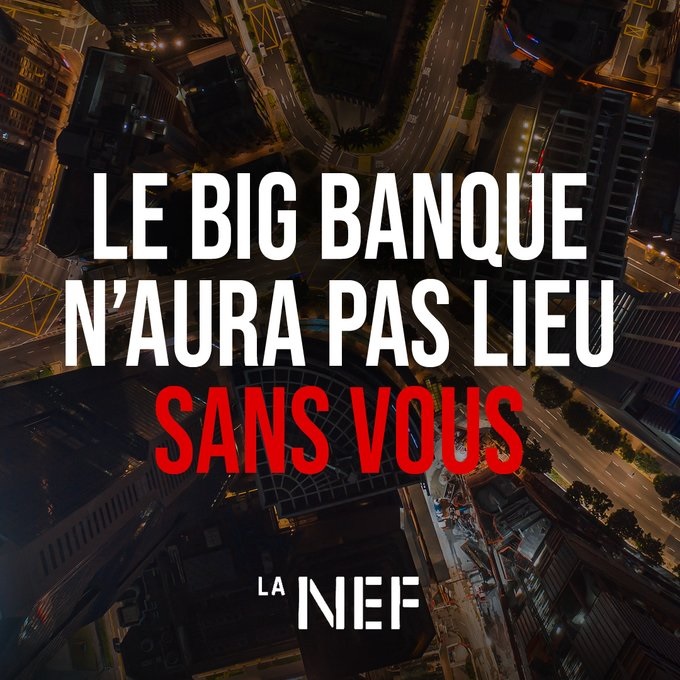 Leading financial cooperative in France, La Nef obtained approval from the ACPR to open up to retail banking in 2015. It finally transformed itself into a full-exercise ethical bank in 2016 by opening current accounts for social businesses. It is now continuing its transformation by seeking to separate from Crédit Coopératif in order to gain its independence and strengthen its offer to individuals.
FACTS
La Nef has announced the launch of a fundraising campaign to get €30 million.This funding will help the bank build its own equity capital and obtain a license from the Banque de France in order to become one of the few independent banks in France.

How can it do this? By mobilising as many people as possible. La Nef is offering to private individuals is composed of :

shares (in capital) to directly support the independent ethical bank project and the development of its credit activity,

a savings account to "decarbonise your savings" (the funds invested are used to finance ecological and social projects),

a waiting list to register to become the first customers of its future payment offer.

This new status will also require La Nef to maintain capital collection over the next few years, which it is committed to achieving. But it will mainly and above all allow the bank to develop new financial offers.

La Nef thus plans to become a real bank for individuals by offering, in the long term, an account and a payment card.
CHALLENGES
Ensuring an upstream commitment: Opening its capital and a waiting list to individuals is a way for La Nef to ensure that its future clients, will be involved in its deployment. This mobilisation of private individuals, members, is even presented by La Nef as a movement called Big Banque.

Developing new offers: La Nef specifies that its current status requires it to be backed by a larger banking institution to carry out its savings and loan collection activities. This guarantees its solvency and liquidity but also limits its actions.

Giving itself a new independence: Until now, La Nef has been attached to Crédit coopératif, a subsidiary of the BPCE group. It is currently seeking to gain a new independence by becoming the first ethical bank in France and by capitalising on this strong identity to impose itself on a very competitive market.
MARKET PERSPECTIVE
La Nef is taking advantage of the current climate emergency to justify the relevance of its positioning as a citizen, ethical and ecological banking alternative. These are pre-existing values that would in fact enrich its new banking offer.

This strategy is the opposite of the current transformation of certain banking groups, which are becoming mission-based companies in order to integrate more responsibility into their offers.