Credit
Payment
International
Klarna: Most Valued FinTech in Europe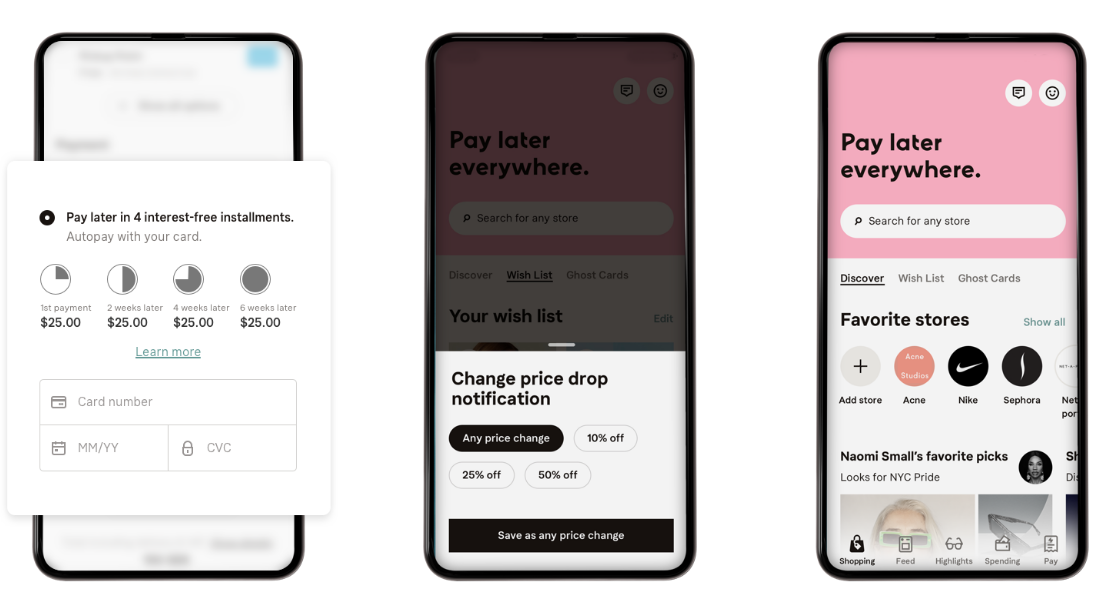 Amount: $460 million. They become the largest private FinTech in Europe, $5.5 billion.
This funding series was led by San Francisco-based growth-oriented investor, Dragoneer Investment Group. The Australian retail banking player Commonwealth Bank of Australia, BlackRock and Merian Chrysalis also took part in this financing round.
Goal: Speed up their international development.
Klarna claims 1 million daily transactions and is in sight of a $1 billion annual revenue.
Through completing this funding series, they will further aim for US reach. They managed to attract a significant number of users on this market, with six million new customers each year.
Klarna: Key Figures

2,500 employees
14 countries
60M users
130,000 merchants
€15M turnover for 2018.
CHALLENGES
IPO in sight. Considering their expected $1 billion turnover and 10% market share in the Northern European e-commerce sector, Klarna would be planning an IPO for next year.
Looking into more opportunities. They already hit success in Europe, and target the US as they intend to feature simple alternative to credit cards for American customers. By way of achieving this goal, they built partnerships with several brands including ASOS, Toms, Lulus and Acne Studios.
MARKET PERSPECTIVE
In October 2018, H&M –second-largest global clothing-retail company, and one of Klarna's partners– announced they were acquiring 1% share in this FinTech then valued at $2 billion.
As they achieved $5.5 billion valuation, Klarna outruns the British FinTech OakNorth which claimed the largest funding series in the European FinTech sector ($440 million) a few months ago. On a global level, Klarna becomes the sixth highest-valued FinTech.