Instant Payment: Mastercard Acquires Unit from Nets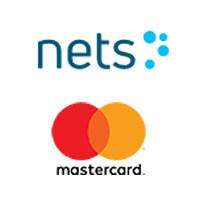 FACTS
The second largest global card scheme Mastercard buys out a majority stake in Corporate Services business unit from the Danish e-payment specialist Nets.
Transaction amount: $3.2 billion (€2.85 billion).
Goal: Strengthen Mastercard's capabilities in account-to-account payments.
This transaction covers

Clearing services,
E-invoicing solutions,
Instant Payment services.

This operation still has to be approved by relevant authorities; it is anticipated to close in H1 2020.
Nets: KEY FIGURES

3,500 employees
400,000 merchants
24,000 corporate customers
240 banks in Northern and European countries
CHALLENGES
"One-stop partner" for payments. For Mastercard, this operation is a means to strengthen their position as a centralised partner addressing all payments-related needs for banks, merchants and governments. They intend to become a "one-stop partner" for all types of payment transactions.
Strong interest in Instant Payments. Mastercard bought out Vocalink back in 2016, and now bets on Nets' technological edge to enhance their skills in Instant Payments. They are aware that the market for money transfer is expanding, and a major focus for retaining/grasping market shares. This is Mastercard's largest acquisition to date.
Win-win partnership. Through this operation, Nets also shows high ambitions. They claim they need to rely on a global leader –such as Mastercard– to speed up their growth pace beyond Northern European markets.
MARKET PERSPECTIVE
Mastercard already spent $1.1 billion in 2019 to buy companies and make several strategic investments. Earlier this year, they bought Ethoca, which helps merchants and card issuers work jointly to identify potential fraud cases. Mastercard also acquired the bill payment platform Transactis, and Vyze (enabling them to enter the market for in-store credit).
The ongoing and exponential growth in the payment sector has been fuelling a series of mergers/acquisitions over the past years. KKR, for instance, just acquired a majority stake in the German payment processor Heidelpay, a promising European FinTech.