Klarna continues its transformation with Spotlight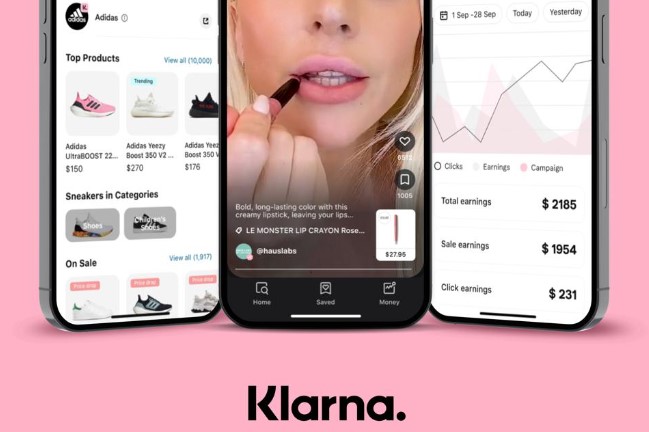 Whereas the fragmented payment business model is under pressure, Klarna is continuing to transform its application into a major player in online commerce. Presented as Klarna's biggest product innovation, Spotlight is based on three pillars: a new enriched product search engine, the integration of a live shopping interface and a dedicated influencer monitoring tool.
FACTS
Klarna's new smart search tool compares thousands of websites to help consumers find the best price for any product and lists the results in an ordered overview.

Spotlight presents consumers with various options:

contextual recommendations;

Search filters by colour, size, customer reviews, shop availability and shipping options;

coupon suggestions;

Enhanced CO2e tracking providing a deeper understanding of the emissions generated by purchases;

an option to donate to non-profit organisations, set up through a direct partnership.

In addition to this, a live shopping feed is integrated directly into the heart of the Klarna application. It allows consumers to purchase items directly from the video.

This service is combined with the Creator Platform, a portal that connects designers and retailers to scale and optimise campaigns, Klarna continues to open up new channels and revenue streams that generate measurable growth for its 450,000 retail partners worldwide.
CHALLENGES
Search, discover and create: Spotlight aims to

Provide an unbiased search tool that offers a better way to search, which is a priority for Klarna's customers,

To be "a one-stop shop for merchants and creators to work together to automate everything from initial outreach to partnerships, sales tracking and commissions.

Anticipating new uses: According to Klarna's Holiday 2022 report, when asked what shopping services customers plan to use for their holiday shopping this year, 42% said price comparison tools. Introducing a whole new way to search.
MARKET PERSPECTIVE
If Klarna, which is facing difficulties with its historical fractional payments business and significant capital losses with the decline in its valuation, is accelerating in the shopping niche, it is because competition from new online shopping players such as Shopify or Instagram is also very strong.