E-Commerce & E-Payment
International
Youtube integrates shopping with Shopify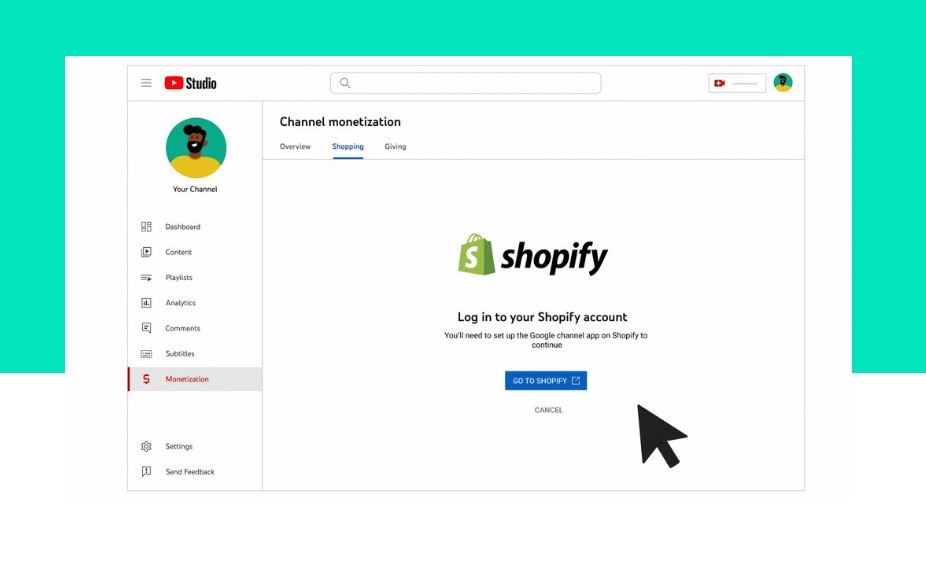 YouTube has decided to launch new shopping features, in partnership with Shopify, allowing its users and creators to showcase their products on their own channels.
FACTS
Eligible creators can now link their Shopify shop to their channel and allow their fans to shop without leaving their YouTube channel.

Through this partnership, creators can display their products directly on their channel and benefit from Shopify's real-time inventory sync.

These features are accessible from a new "Shopping" tab in YouTube Studio.

Eligible creators will also be able to tag their products for better SEO.

The new shopping feature will initially only be available to users in the US, India and Brazil. But YouTube plans to roll out the shopping destination to other countries later in 2022.
CHALLENGES
Transforming the medium into a true social commerce site: YouTube says it is aware that creators spend a lot of time developing their products, so it wants to make it easier for them to manage their YouTube shops and bring their products directly to their audience with these new tools. The launch of the new features comes as YouTube strives to turn its platform into a true shopping showcase with product launches, paid promotions, or, more recently, the ability to make purchases directly from live streams hosted by creators.

Take advantage of a network effect: For these new media such as Facebook, Youtubes, Instagram, TikTok..., creators are a particularly important target audience, since they generate traffic. These media are therefore redoubling their efforts to meet their expectations and help them monetise this audience. By partnering with Youtube, the company also intends to benefit from a network effect as each creator would bring their own fan base to their Shopify space.
MARKET PERSPECTIVE
Canadian e-commerce giant Shopify has just announced a partnership with online payment giant PayPal to deploy its Shopify Payments service in France.