Payment
Players' Strategy
France
Ingenico Unfolds New Strategic Plan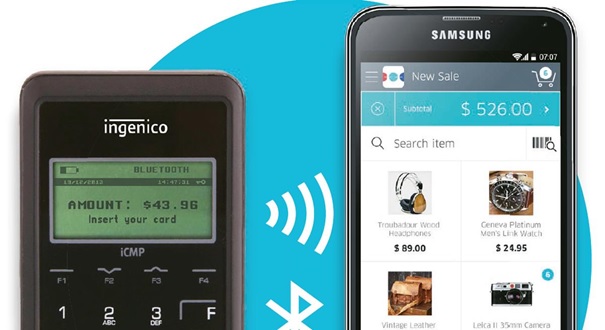 FACTS
The French payment solution specialist Ingenico unveils their Fit for Growth strategic plan for 2021 and confirms their return to favour after a rather complicated phase in the end of 2018.
Goals: speed up their growth pace, increase profit and strengthen their market leadership.
The group's revenue dropped by 5% in Q1 2018 but they claimed more encouraging results for Q1 2019, reporting a 29% increase in basis revenue. In light of this promising start, their expected results are being reconsidered upwards and they count on a likewise growth dynamic for the years to come.
Ingenico's ambitions in figures:

EBITDA of c. €700 million in 2021, and EBITDA above €550 million for 2019
Fit for Growth plan expected to generate €100 million EBITDA impact in 2021, with €60 million in B&A and €40 million in Retail
Free cash-flow conversion rate of roughly 50%
Payout ratio above 35%
Compound annual growth rate above 6%
CHALLENGES
Getting their traditional industry back on track. After a painstaking 2018 exercise due to their traditional business sector (POS terminals), the group intends to get this unit back on track. Ingenico plans to meet the fast-evolving market-specific technologies and bet on Android-based terminals, making the most of their Tetra range of products.
Betting on successful services for merchants. Considering the fast expansion of the e-commerce sector, and emergence of new industry players, Ingenico wants to focus more on merchants' oriented services, especially e-payments. To achieve this goal, they rely on different partnerships and acquisitions: Bambora and BS PAYONE for instance.
MARKET PERSPECTIVE
A few months ago, they applied changes to their governance so their organisation could be in line with their strategic plan. After multiple questions as to their possible sale of the Banks & Acquirer's unit, Ingenico's new CEO discarded this option claiming they intended to sell none of their business units.
In fact, they'd rather improve the group's profit using a voluntary savings plan, strengthen their long-standing activity, bet on emerging countries (including in South America), and expand their set of offers through new acquisitions.
In the evolving landscape of payments industry, as highlighted by Mastercard's recent acquisitions, Ingenico pays more attention to services, to become growth levers for the group.