In brief: China advances its e-yuan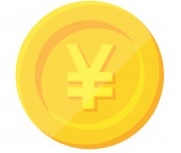 Central Bank Digital Currency projects are progressing all over the world. In China, a new step has just been taken to impose the digital yuan (e-CNY) a little more widely in the country.
China's national digital currency has been used to facilitate transactions on the country's futures market. The test took place on the Dalian stock exchange, which specializes in commodity trading. The digital yuan was used there, with the help of large local banks (Bank of Communications and Bank of China), to pay storage fees at a delivery warehouse.
The test proved to be very successful and the Dalian Commodity Exchange (DCE) is planning to expand the use of the digital yuan.
This new test is a first for the stock market, as the digital yuan is gradually being deployed in China, with a small portion of the Chinese population having access to this means of payment in several cities.