Amazon selects Affirm to offer split payments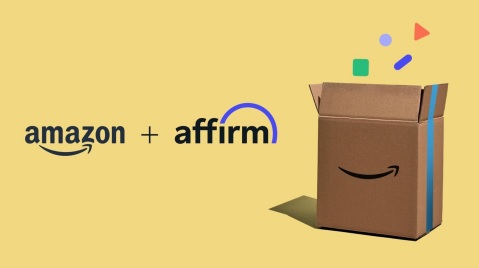 Amazon US is taking its turn in the deferred payment battle by signing a partnership with credit specialist FinTech and BNPL Affirm. Their cooperation reshuffles the cards in a burgeoning market.
FACTS
Amazon's U.S. customers will soon be able to access new split or deferred payment services to pay for their purchases on Amazon's e-commerce platform.
This payment option will only be available for purchases over $50.
Many items will be eligible such as furniture, home decor, electronics or clothing. Affirm's BNPL option will not apply to Amazon Fresh products, however.
For now, the partnership of the two players is developing in a pilot phase. The deferred payment service is only available to selected Amazon customers. It should be extended to all Americans within a few months.
CHALLENGES
Revaluing its offer: Affirm is currently the 4th largest player in fractional payments in the United States. Its stock took off on Wall Street after the announcement of its partnership with Amazon.
Improve your shopping experience: Although Amazon is the leader in this field, BNPL is known to improve conversion rates, reduce abandonment and speed up checkout. Affirm's partnership with Shopify is a testament to this (Affirm's BNPL solution reportedly results in up to 50% higher conversion rates, up to 28% fewer cart abandonments and 27% faster checkout times). This is not the first time the web giant has launched a BNPL initiative on a global scale. Amazon already offered a deferred payment service with Zip in other markets such as Australia.
Rejuvenate its customer base: BNPL is also popular with younger shoppers, so Amazon might be attracted by the fact that 50% of Affirm's customers are either millennials or Generation Z.
MARKET PERSPECTIVE
The trend is getting stronger once again. To combat the devouring appetite of some e-commerce payment specialists, the web giants are having to diversify in turn by introducing their own payment service.
While the two leading BNPL players in the US Klarna and Afterpay are beginning their shift to e-commerce, it is undoubtedly the BNPL specialist FinTech Affirm that is making the best move by partnering with the e-commerce giant and could see the FinTech take the top spot among BNPL providers.