In brief: Banco Santander closes PagoFX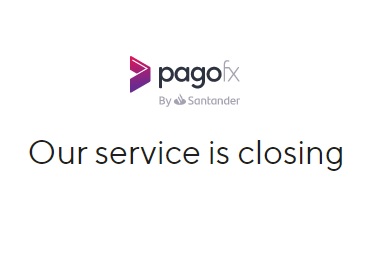 Spanish bank Santander presented PagoFX with great fanfare in March 2020. The international money transfer service was launched as a low-cost competitor to disruptive giants such as TransferWise. It seems that it has not found its customers since Santander has announced its closure next November.
In the competitive war that traditional banks and FinTechs can sometimes wage, today a battle has just been won by a unicorn.
Santander will not have succeeded in imposing its money transfer service PagoFX and has therefore just announced its planned closure on November 30.
PagoFX was launched last year in the UK, Belgium and Spain, allowing users to make payments between individuals around the world.
PagoFX's technology will be reintegrated by the bank into its BtoB business, providing new support for international payment services to Santander's small and medium-sized business customers.