IDnow and Ariadnext, the two digital identity specialists, create a European leader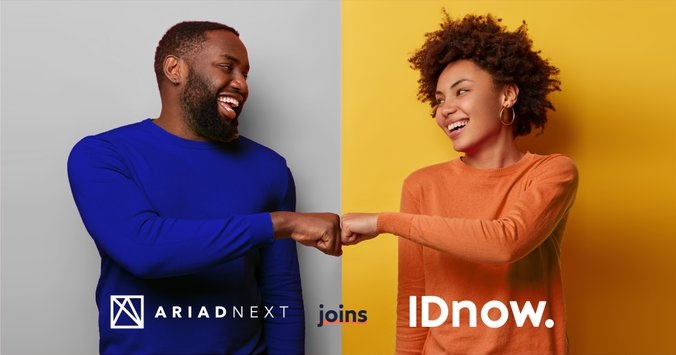 As financial and payment services complete their digital transformation and exchanges become more paperless, optimizing the verification of consumer identity is an increasingly important challenge. The acquisition of the French company Ariadnext by the German company IDnow aims to provide a European solution to this problem.
FACTS
IDnow is based in Munich. The company provides its identity verification platform services online or at the point of sale. It already operates in Germany, the UK and France and has more than 670 international customers.
Ariadnext, a French company based near Rennes, also specializes in digital identity. It works for more than 300 customers across Europe through its offices in France, Spain, Poland and Romania.
The two providers are now joining forces to create a pan-European identity verification platform.
The combination of their offerings will create one of the broadest service portfolios in the market, combining fully automated technology solutions with AI, the integration of a human assistance module, and point-of-sale identity verification services.
IDnow's acquisition of Ariadnext remains subject to regulatory approval. Its amount has not been made official, but it would be closer to €50 million.
Client portfolio :

IDnow: 670 international clients across a wide range of industries and leading international players such as Western Union, UBS, Commerzbank, Sixt and Munich Re, as well as digital champions like N26, Solarisbank, wefox and Tier mobility.
ARIADNEXT: 300 clients in Europe such as Société Générale, Crédit Mutuel, Lydia, Younited Credit, la Française des Jeux, Unibet, SFR and Bouygues Telecom.
CHALLENGES
Becoming the number 1 in the sector has become a strategic challenge: the merger of IDnow and Ariadnext aims to enable the two national leaders to become a single dominant entity in Europe. IDnow had just acquired another specialized player, Identity Trust Management AG, to reach a critical size. This merger is above all an industrial project, intended to create what the protagonists call the "Airbus" of European digital identity, in order to compete with the American players, of greater size.
Supporting the growth of the market: IDnow plans to triple its revenues in 2021 compared to 2019. Its momentum should be further enhanced by its merger with Ariadnext. The use of its products has increased by 200% in 2021, while Ariadnext has experienced a similar dynamism with a 130% annual increase in the use of its products over the last 5 years.
MARKET PERSPECTIVE
While the pandemic has further accelerated the need for digital identity, the trend has been going on for a long time and involves many players, companies, merchants, financial institutions and government agencies.
IDnow and Ariadnext's efforts are also taking place in a favorable context. The European Commission has just presented the main lines of its strategy, through the project of a future European portfolio dedicated to digital identity. It should, in time, become a benchmark and allow every citizen, resident and company to have a digital wallet to identify themselves online, store and manage sensitive data and official documents in electronic form.
The project is expected to lead to the first pilots after September 2022. Meanwhile, the European framework on electronic identification and trust services (eIDAS regulation), adopted in 2014, already benefits some 60% of Europeans.
Ariadnext

Date of creation: 2010
Managing Director: Marc Norlain
Turnover: 9 million euros
Employees: 125 people

IDnow

Founded: 2014
Managing Director: Andreas Bodczek