Klarna relies on Liberis to finance merchants based on their revenues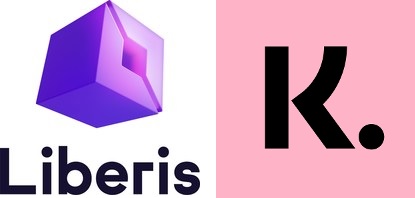 Swedish fragmented payment unicorn Klarna has announced its newest partnership with FinTech Liberis to provide its merchant partners with a revenue-based financing offer and thus expand its offering to this target.
FACTS
Klarna has just signed a partnership with Liberis, a FinTech specialized in cash advances dedicated to SMEs and very small businesses.
In the coming months, the Swedish unicorn will be able to offer its merchant partners cash advances indexed to the sales actually received.
The latter will thus see personalized financing proposals displayed in the dashboard of their Klarna application. With a few clicks, they can release the funds within two business days, if they wish.
These offers are presented as flexible and fair. They rely on an automated pre-approval process based on analysis of merchants' actual revenues and transactions.
This new service will be launched simultaneously in 17 countries where Klarna operates.
CHALLENGES
Diversify its offering: Liberis will integrate its corporate finance solutions within the Klarna platform via APIs, allowing it to simply extend its range of services to merchants.
Extend its reach: Klarna is one of the largest privately held technology companies in Europe. It provides its services to nearly 250,000 merchants in 17 countries. For Liberis, this association represents an unparalleled lever for expansion of its offer.
MARKET PERSPECTIVE
The Swedish unicorn has made its mark in Europe with the kind of dynamic, multiplying consumer offerings and services that are the hallmark of innovative FinTechs.
Its merger with Liberis illustrates that the FinTech is not only focused on the retail market but also plans to diversify towards professionals and its merchant partners in particular.
However, Klarna will have to rely on an already well-established competition to succeed in imposing its service. PayPal, for example, has a similar offer called Working Capital. The online payment giant launched its solution in 2013 in the United Kingdom and is now a reference in this area.
KEY FIGURES

Liberis
2007: creation
more than 17,000 SMEs funded worldwide
more than $700 million in advances granted