Mobility
Payment
International
Gartner Expects Strong Growth for In-Car Payments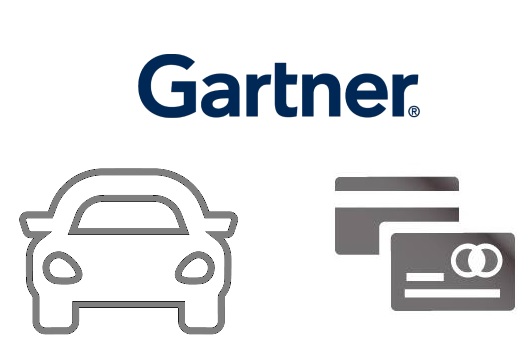 FACTS
Gartner has studied the case of in-car payment and its possible developments in the coming years.
The firm predicts a boom in transaction volumes in the medium term. In-car payments could represent 1 billion dollars by 2023, compared to less than 100 million dollars in 2020.
This exponential increase is accompanied by other developments related to the players involved. Gartner is seeing more and more tripartite partnerships between manufacturers, retailers and suppliers of software and technology solutions. This trend should lead to a diversification of the use cases explored for in-vehicle payment.
This growth would be linked to several key factors related to the technologies available within the vehicle:

the development of voice technologies, such as Alexa's.  The most recent example is the partnership with ExxonMobil, to allow payment for fuel from the vehicle. This technology is also used by the start-up Cerence.
smart wallets: more and more car manufacturers are considering creating a wallet in their vehicles to enable cloud-based payment transactions. Hyundai for example is developing an e-wallet in partnership with Xevo, which has also made its Xevo Market software available to drivers. They can pay at partner merchants from the dashboard of their vehicle.
the blockchain: Gartner also identifies a great potential in this area. Some players could choose to develop crypto-currencies that can be used privately within the vehicle to make purchases. A use case has already been implemented in Germany to pay for a vehicle's electricity recharge. Another example is Jaguar Land Rover, which has designed a wallet in its lab. It is self-powered by a crypto-currency, which the customer earns through a reward system and can then spend again in the manufacturer's world.
CHALLENGES
The vehicle as a value added services platform: manufacturers are experiencing a worldwide decline in vehicle sales, accelerated by the pandemic and the travel limitation.In this context, the vehicle must be made profitable in a different way, particularly through the data it centralizes. This is an avenue being explored by many automakers, who are turning their vehicles into mobility platforms.  Among them, payment is an essential building block. This trend is also confirmed by the fact that the software represents a growing share of the price of the vehicle. Thus, according to McKinsey, the value of software could represent 30% of the price of a vehicle in 2030 (compared to 10% today).
MARKET PERSPECTIVE
This development is taking place in a changing context in the automotive sector. According to Gartner, 20% of new vehicles will be sold online by 2025 (compared to less than 1% currently). This very significant evolution will push manufacturers to invest in digital sales channels.