TagPay raises funds to support the bank's digital transformation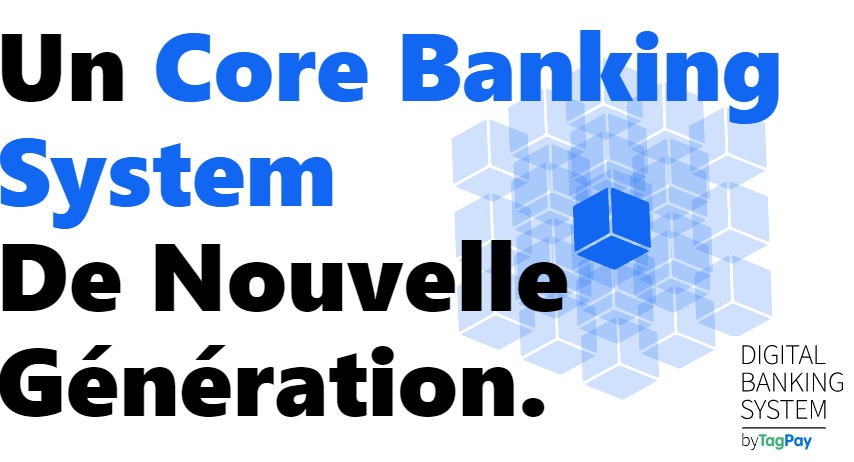 FACTS
The Core Banking System editor TagPay has just announced a new fund raising from the New York-based fund Long Arc Capital.
Objective: to accelerate the development of its Core Banking System model, adapted to the openness following the implementation of the DSP2.
This is the biggest fundraising in its history, with 25 million euros raised.
Offerings: a Core Banking System built on an open, flexible, scalable architecture.
Customers: banks and neo-banks.
It offers two groups of services:

Firstly for financial institutions (KYC, security and anti-money laundering, accounting, etc.),
and for end customers (account management, payment card, SEPA means of payment, ...).
Finally, it enables banks to adopt a tool for rapidly designing and deploying innovative and customizable financial products.
CHALLENGES
Gaining financial means and expertise: In addition to the funds provided, Long Arc Capital will also provide valuable resources to TagPay through strategic advice, human capital and expertise on product and technology.The funds will be used for the recruitment phase, so that the start-up can double its workforce in the next 18 months.
A favorable context: TagPay identifies today several promising economic factors for its deployment.

The regulatory evolution and the democratization of Open-banking: in the context of the PSD2, banks must equip themselves with an open architecture allowing them to quickly implement new offers and new partners. This is exactly what TagPay offers with its platform, designed to support them in their digital transformation.
The new expectations of end-customers in terms of financial services: faster, flexible and seamless customer journey.
In this context, financial institutions are investing heavily in their technological infrastructures, to face competition from more agile players and explore new business models.
MARKET PERSPECTIVE
Historically, TagPay has been growing in Africa, based on a mobile payment solution; then on mobile banking for financial inclusion. Before entering the French market in 2018, the FinTech operated in 18 emerging countries, mainly in Africa.
Since then, TagPay has made its way in France. Its infrastructure is now used by 20 financial institutions, including eZyness (La Banque Postale's EME), representing a total of 7 million customers.
Its targets for 2023 : to double the number of financial institutions and increase by a factor of 5 the number of end customers reached.