Fnac Darty Adds Voice Ordering Option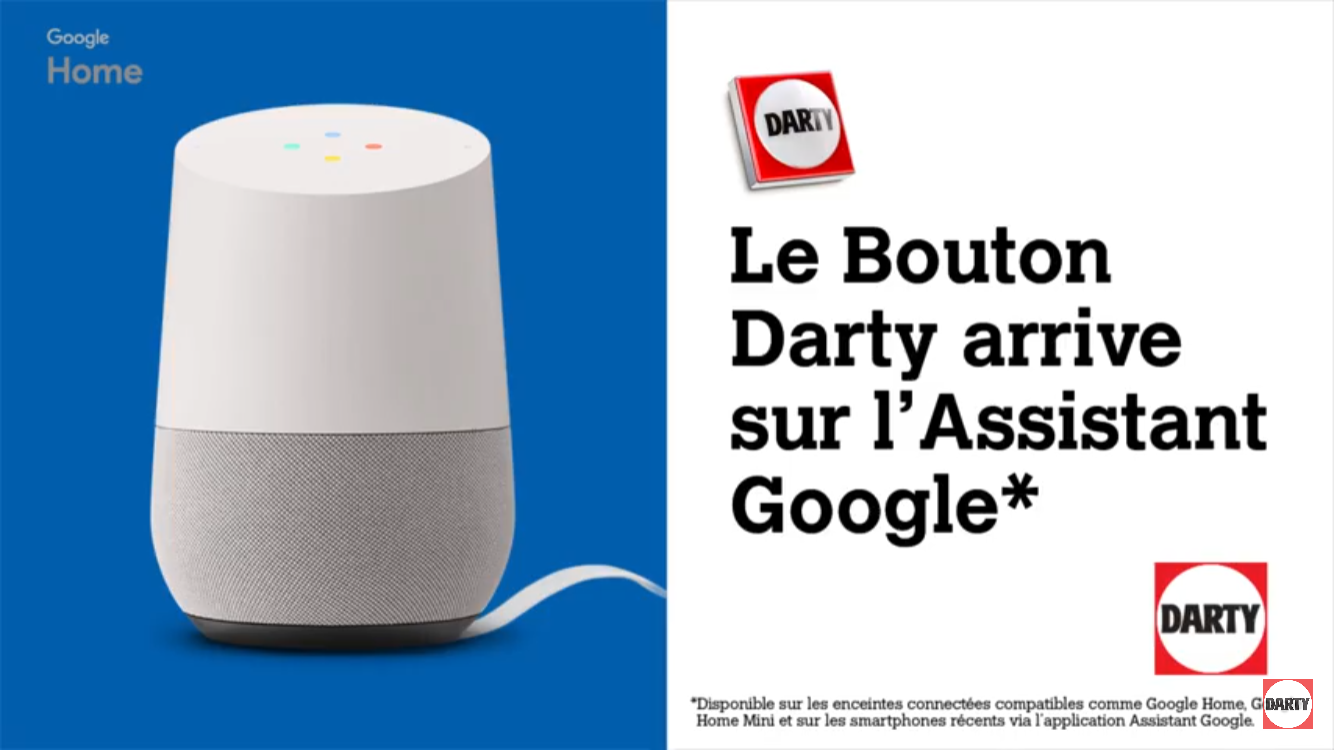 Google had already announced two partnerships in the US, with Walmart and Target, and they are now making another large-scale agreement official, with Fnac Darty. The point stays the same: gaining strength to challenge Amazon while improving their partner brands' image, and sales figures for items such as Google Home. The French retailer also included their Darty button and should allow their customers to test this payment feature.
This partnership first envisions implementing demo area for Google products in the retailer's stores. By the end of June, their customers will be able to test Google's smart personal assistant, and Chromecast features.
Also, Google Home app users will be provided the option to voice order items from Fnac. The product will be selected via voice interactions, his order will be confirmed on mobile and the payment step relies on his Fnac account. Then, he chooses the nearest store to pick up his order. This feature in Beta testing phase, will only apply to four categories: video and music formats, books and toys.
Yet another addition, "Darty button" has been made available in Google Assistant. Darty+ subscribers can then access troubleshooting support via voice control if a product stops working or if they need help installing/learning how to use it.
Comments – Another sales channel gaining momentum
This strategic partnership comes right on time: Google Home may no longer lead the French market for smart speakers as Amazon Echo and Apple HomePod are expected to be made available by spring this year. Also, Orange could make an announcement, too: they are in fact planning to propose Djingo, a multi-service smart assistant based on their own speaker. This partnership with Fnac Darty could then help Google strengthen their lead in France and make potential customers familiar with these e-commerce features.
Fnac Darty, for their part, may rely on this agreement to boost their online sales, which only account for 17% of their turnover. And it could consolidate their positioning on the voice-commerce sector.
Besides, this retailer isn't the only French player testing Google's connected feature, called "Transactions". Sephora and OUI-Sncf also agreed to take part in this test phase, on their way to implementing voice commerce features, as well. According to OC&C Strategy Consultants, this market could be worth roughly 40 billion dollars worldwide by 2022.