Financo Acquires My Money Bank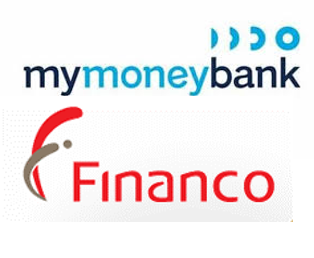 Crédit Mutuel Arkéa's subsidiary for consumer credit just signed a conditional transfer agreement with My Money Bank, former subsidiary of the French group General Electric, which was bought out by the US private investment firm Cerberus in 2017. This bridge building should enable Financo to become the fourth largest car financing company in France, behind Viaxel, CGI and Cetelem.
Following several negotiations and attempts to come to an agreement, the car financing company will be joining Financo. The deal should be sealed by May.
Considering their steady growth and rising profits, Financo stresses their ambitions to enter the car financing market, alongside their long-standing partners focusing on car loans. The financing company achieved 278 million euros in car financing production, +12.7% over the past year. They bet on this partnership to grow their activity two-fold (My Money Bank's current production reaches 200 million euros).
Crédit Mutuel Arkéa's flagship brand on the market for consumer credit aims to achieve 5% market share in the car financing market by 2020.
Comments – Car financing: market disruption underway!
The car financing sector is experiencing strong growth considering the success encountered by car rental offers. As the market for connected cars keeps developing, along with consumerism, and "pay-per-use" habits, financing offers have to further adjust to customers' needs, and the same goes for scoring methods and subscription processes. The current trend focuses on making it easier for customers to buy, in an increasingly digital context (searches, comparisons, simulation, and even the means to locate car dealers, garages, or maintenance centres). Others also add online financing modules in car purchasing processes.
Considering their development strategy, Financo decided to buy a specialist to double its size. Yet, the cooperative bank's subsidiary also started to digitalise their services. They are first proposing an integrated service for sellers' workstations, allowing them to run simulations from start to end, end even handle the digital signature process. This solution has, for instance, been implemented at System U for appliances, and will be added for car dealers. Financo also proposes APIs for retailers, so they can include financing simulation services on their websites.