Insurance
Innovation
United Kingdom
Location-Based Travel Insurance Seen by Revolut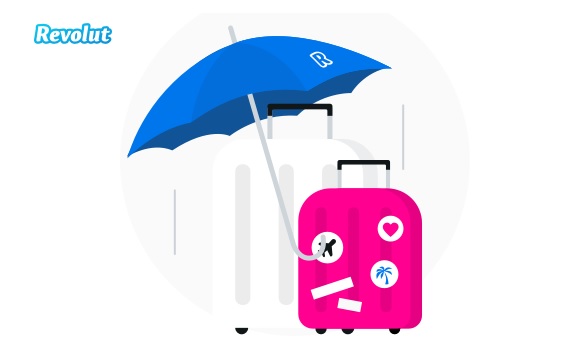 Revolut enters the market of travel insurance (in line with their previous launch of an insurance service for smartphones). Once again, this neo-banking player upholds a one-of-a-kind, modern approach to these services. They rely on geolocation technologies to stand out and further insist on their identity, as a bank for travellers.
Revolut's new on-demand insurance offer undertakes to cover medical and dental care for its customers while they are travelling. This offer costs 1 euro per day, and is applicable worldwide, from the moment its subscribers leave their home country.
By way of making this offer as flexible and convenient as possible, Revolut relies on the geolocation features from the users' smartphones. Insured people do not have to formally let them know they are travelling. Their location-relevant data is recorded through the Revolut app, in charge of automatically turning on (or off) their cover, and Pay-per-Day Travel Insurance.
Through the app, subscribers may also customise their insurance cover and choose additional options: for winter sports, for instance. A yearly policy is also available for avid travellers. This new offer is launched in partnership with Thomas Cook Money.
Comments – Revolut keeps headlining the news
Revolut now stands out as one of the leading FinTech companies in Europe, with more than one million customers, including 150,000 French users: more reason for this start-up to keep challenging N26. Revolut sees big, and even applied for a banking licence in November 2017.
From travellers dedicated service, to financial and insurance offers
Revolut's partnership with Thomas Cook Money also shows how much this FinTech seeks to rely on specialists to implement specific offers. This agreement also highlights growing ambitions on the part of Thomas Cook, which is aiming for financial and insurance sectors, as well. This travel company –through their subsidiary Thomas Cook Money– already launched a mobile banking app designed for holidays in December 2017.
With this new service, Revolut asserts its position as a neo-bank in the making for travellers, and features a coherent, all-inclusive offer. They try to stand out through an easy-to-use, frictionless service.