Feedback: Zelle still on a good track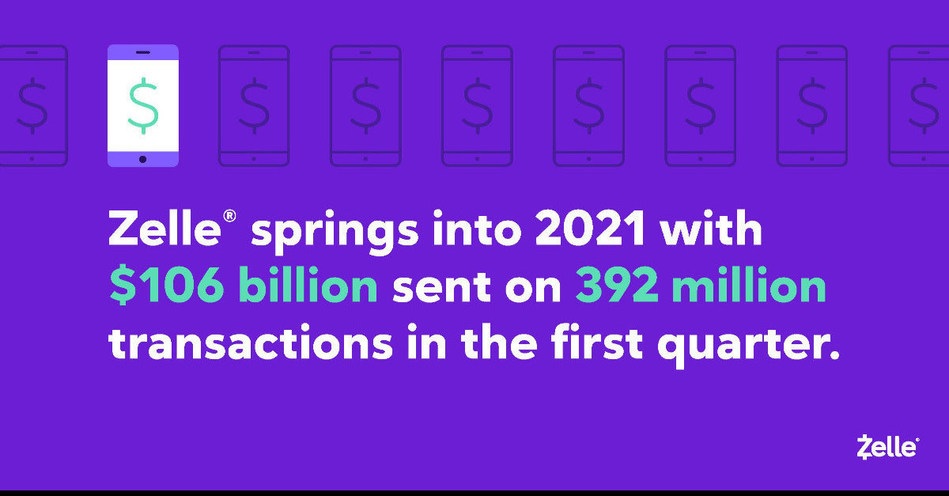 FACTS
U.S. mobile payment solution Zelle, facilitates money transfers between individuals, has reported, once again, very positive business results.
Zelle "springs" into 2021 with over $100 billion sent during the first quarter of this year with nearly 392 million transactions on the platform.
Overall, these figures represent a 74% increase in the amount of money sent and 61% increase in transactions recorded on the platform.
Zelle Small Business has seen 180% growth in business since last year.
Nearly 8,000 financial institutions are now involved in the Zelle network and provide access to the service directly from their m-banking application.
Zelle has tens of millions of monthly users.
CHALLENGES
Confirm its good health: Since the launch of its service in 2011, Early Warning has regularly published Zelle's results thus confirming, year after year, its good health. That was the case in 2017, and again in 2019. The last earnings released today confirm the trend.
Expand and engage:  Zelle is expanding its usage and user base, with a focus on financial education for future consumers. Zelle teams up with Everfi – the leading social impact education technology company – to provide free-of-cost financial education to consumers. has reached more than 39,000 students in 47 states. Students have completed the "Zelle Money Moves: Modern Banking & Identity Protection" training, increasing their financial literacy by an average of 39%.
MARKET PERSPECTIVE
The development of P2P payments also concerns European populations. Bizum, the Spanish mobile payment solution has announced very good results and pan-European ambitions in early 2021.

In the US, Venmo is the Zelle's direct competitor. The PayPal subsidiary processed $51 billion in payments in the first quarter, a 63% year-over-year increase in volume.