Defacto wants to adapt fragmented payment to the needs of professionals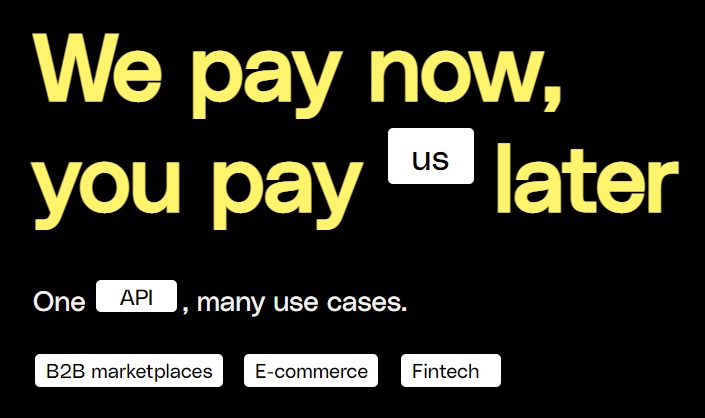 A new BtoB FinTech has just been launched in France. Called Defacto, it offers an innovative financing model for businesses. It is already planning to offer a payment in instalments service to SMEs, thus contributing to the growth of this model.
FACTS
Defacto presents itself as a FinTech dedicated to improving the credit infrastructure for small and medium-sized enterprises.

In form, Defacto operates in BtoBtoC mode through an API. The FinTech will thus offer its financing services via other companies.

Defacto has signed a partnership with StaffMe, for example, a French platform that puts young freelancers in touch with companies. It also plans to target companies and other accounting FinTechs such as Pennylane or Libeo for example.

For SME clients of these services, it would become possible to apply for a loan with a single click. An instantaneous short-term credit offer, or deferred payment, will be proposed instantly by Defacto.

Economic model: Defacto applies standard interest rates of 1.5% for 30 days' advance to 3% for 60 days' advance.
CHALLENGES
To alleviate recurring cash flow problems: Large customers generally pay their invoices within 30 days of the end of the month in France, a practice that still weighs heavily on the finances of small businesses and entrepreneurs. This legal deadline can even be extended to 60 days in some cases.

Another scoring: To analyse the risks and evaluate the solvency of its customers, Defacto will rely on the data of its partners. The FinTech is thus positioning itself like Amazon or Square, which take into account non-banking data to lend to their customers.

Revolutionising SME lending: Defacto is starting its business by lending from its own funds. The FinTech can now launch itself thanks to its first round of financing of nearly 3 million euros from various investors such as Global Founders Capital and Headline.
MARKET PERSPECTIVE
Barely launched, Defacto already has big ambitions. The FinTech plans to finance some €100 million in transactions by the end of 2022.

It is also counting on an atypical positioning in a fast-growing market: payment in instalments. Defacto says it is working on a model capable of adapting payment in instalments to the needs of SMEs and entrepreneurs.