Payment
Players' Strategy
United States
Crypto-Currencies: Ripple Also Attracted MoneyGram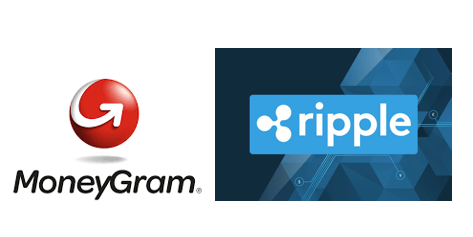 As they already managed to attract several financial institutions, the crypto-currency specialist Ripple just conquered a global money transfer company: MoneyGram. Ripple chooses to include more players in their ecosystem, by way of strengthening their offer's commercial value and its technical legitimacy when it comes to entering the payment industry.
MoneyGram would be considering the integration of Ripple's digital currency with their money transfer services. This transfer specialist will use XRP and rely on Ripple's new service, xRapid, to improve international payments.
Ripple's technology should help them meet this ambition. According to the start-up's founder, their transaction fees are significantly lower than Bitcoin's (a few fractions of a cent per transaction compared to 30 dollars). Likewise, the amount of time required to process XRP transactions ranges from 2 to 3 seconds, vs 15 minutes to one hour for other crypto-assets, especially Bitcoin.
For Ripple, this partnership should increase their virtual currency's value in the long run. It will also make it easier for them to attract additional partners.
Comments – A promising future for Ripple
MoneyGram and Ripple are making this announcement just a few days after the US authorities rejected the money transfer company's takeover by Ant Financial. This merger was supposed to help them consolidate their market share considering new entrants' moves, including PayPal or the UK start-up TransferWise.
The market reacted positively to the Ripple's development. And the start-up's CEO recently claimed that three of the five largest money transfer companies could soon be using XRP. After MoneyGram, other players such as Monzo, TransferGo or TransferWise may then confirm the interest they pay in Ripple. Prior to this, American Express also successfully tested Ripple to cut their international transactions' processing time.
Bitcoin had initially been designed based on a libertarian, even anarchic, concept, while Ripple was built to streamline international money transfers. This fact accounts for the interest paid by industry specialists in the partnerships they announce. Also, crypto-currency-based transfers do not imply conversion fees, which is an obvious advantage for money transfer companies.