Creditas: First Investment for Santander in Brazil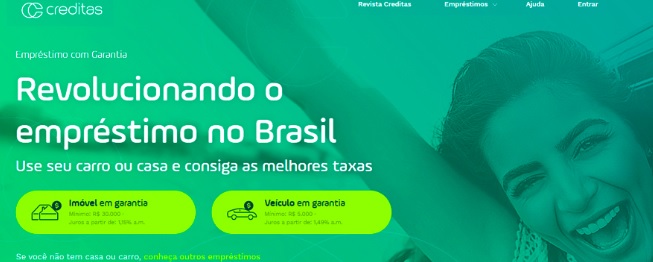 The Brazilian secured lending platform Creditas announces a 55 million dollars funding round with Santander InnoVentures (Santander's FinTech venture capital fund) and global technology investor Amadeus Capital Partners. This transaction will help this FinTech sustain its growth over the next three years. Santander enters a promising market where lending FinTechs have achieved remarkable breakthroughs.
Creditas was founded in 2012 and aims at alleviating Brazilian consumers' debt burden and significantly reducing interest rates. It proposes affordable loans leveraging assets customers own (cars and home) as securities/guarantees for being granted a loan.
This platform grew strong over the past year and intends to rely on this funding round to implement new products, aim for additional markets or make technological investments. Digital credit application/granting processes are in fact new in Brazil, and so are the algorithms encompassing alternative scoring criteria.
Brazilian customers may then take advantage of these technological advances as nearly 75% of the households actually are home owners, and 70% don't have a mortgage. They may then be granted secured loans at more reasonable rates. Creditas proposes monthly rates starting from 2% on personal loans, compared to roughly 7% for banks in general.
Comments – Brazil: a promising market for FinTech companies
This is not the first time Santander InnoVentures invests in a start-up –or even in the credit sector– but this announcement highlights their first ever investment in Brazil and second in South America. It stresses their focus on helping breed the FinTech ecosystem, and relying on an emerging, high-potential South American market. These investments can also be viewed as opportunities for the group to access required technological means and skills to build their own innovation strategy. This has also been pointed out by their partnership with Ripple, which allowed them to design and implement their money transfer service, available in Brazil.
This funding round is obviously in line with Santander's endeavours in terms of market expansion: they are reaching out for underbanked countries, and Brazil is a prevailing target. The point is to look into secure digital lending as a tool for reducing interest rates, for better, more durable financial health in Brazil.
In the end of 2017, Creditas had originated about $100 million in loans in Brazil, and only reported 1% in default payments.