Crédit Mutuel Arkéa to close Pumpkin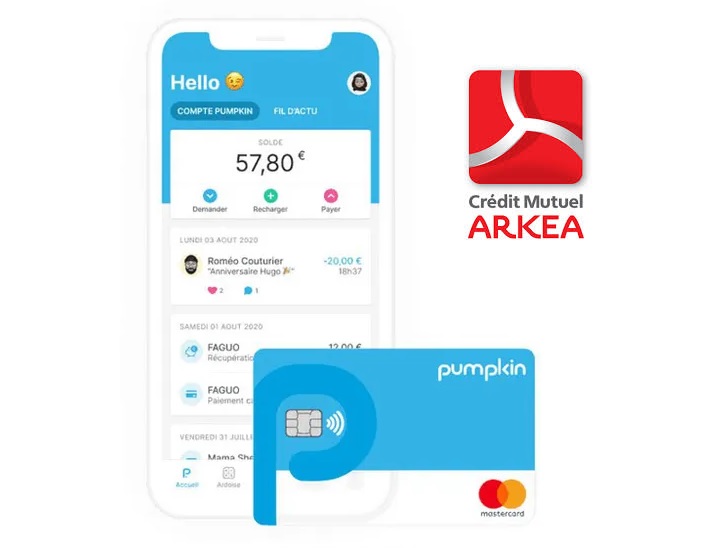 Crédit Mutuel Arkéa continues to refocus its strategy on its Transitions 2024 plan by shedding its ties with many FinTechs, particularly in the payment sector. After selling Budget Insight, Leetchi and MangoPay, the group is reportedly about to shut down Pumpkin, its friend-to-friend repayment app.
FACTS
While the group has not yet made its decision official, it is reportedly working on a shutdown for Pumpkin, expected by the end of the year, due to the lack of a buyer.

The services of the FinTech specialising in payment between individuals should be gradually stopped.

56 positions are expected to be eliminated, but the Pumpkin employees concerned will be invited to join the mutualist group via job offers adapted to their profile.

The reasons for the closure are economic. Despite its community of 1.6 million users, Pumpkin has not reached the critical size to develop a sustainable business model.
CHALLENGES
A profound reorganisation project: This decision to stop Pumpkin illustrates a new stage in the strategy of the Crédit Mutuel Arkéa group, which is returning to its model of co-construction with FinTechs, inaugurated in the 2010s: successive takeovers of Leetchi, Grisbee, Linxo, Younited Credit, Pytheas Capital Advisors, Yomoni and Budget Insight. But the group finally embarked on a major restructuring of its FinTech portfolio a few months ago. As a result, the group's former acquisitions have suffered similar fates, with Budget Insight, Leetchi and MangoPay being announced one after another.

A refocusing on the lines of its Transitions 2024 strategic plan, which is very focused on real estate in particular: this refocusing logically leads to the unwinding of partnerships, as in the case of Budget Insight, which has since taken off internationally, within an American fund. For Pumpkin, the diagnosis is slightly different, since it is its inability to reach a certain scale that leads to this situation, in a particularly tense financial context for FinTechs. Arkéa, meanwhile, is moving into real estate, as shown by its recent acquisition of Liberkeys, or the launch of its flat configurator within its Flex offering.
MARKET PERSPECTIVE
Pumpkin, launched in 2014, was acquired by Arkéa in 2017, with the ambition of gradually becoming a neo-bank. Hence the launch of a current account in 2020 to serve this ambition.

In the portfolio of Crédit Mutuel Arkéa, there is still its in-house FinTech Aumax for me. Launched in 2017, Aumax pour moi was notably looking towards a premium offering in February 2021 to help the group explore different business models. The fate of the latter is also dependent on its ability to generate revenue, which is not the case at the moment.