Credit: BBVA Signs Up to Be Part of Fintonic Loan Marketplace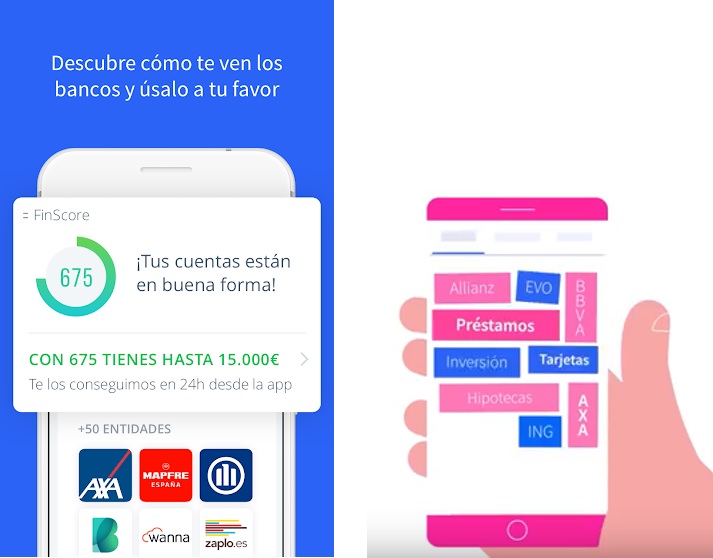 BBVA Consumer Finance partners with the PFM app Fintonic. Through this agreement, and their APIs, they will be proposing loans via the marketplace designed by Fintonic. Their partnership further stresses the Spanish bank's strategy since, a few months ago, they identified Fintonic as a challenger, just like Amazon or Facebook…
Since 2012, Fintonic has been proposing a mobile PFM app enabling 450,000 customers to monitor all their accounts (currently 760,000 aggregated bank accounts). They make a difference through proposing loan applications from a certain number of partners, without the user having to leave the app.
On this marketplace, BBVA will be joining several non-banking players, including EVO Finance, Wanna, WiZink or Zaplo. Fintonic pre-qualifies their customers via a proprietary algorithm assigning them a FinScore. Based on their profile, a set of selected lending offers are highlighted, they may apply digitally in less than three minutes.
BBVA, for their part, will be proposing loans up to €30,000. Fintonic processed 7,500 loans so far, with a total volume of over €30 million.
Comments – Open-Banking: BBVA consolidating their leadership
In March this year, BBVA's CEO identified Fintonic as one of the most challenging FinTechs, alongside the usual major tech companies. This rank may seem surprising since the volumes this start-up processes remain low, yet it stresses BBVA's awareness of the risks they may face if disregarding their customers' interest in these new platforms. Fintonic acts as an intermediary between financial companies and their customers, making their algorithms available for these institutions: this way, prequalified customers can be proposed relevant financial/lending product from their digital platform. This FinTech also ensures a streamlined customer experience.
For BBVA, the idea isn't so much to capture volumes: Fintonic's volumes remains quite humble. It is rather to grasp new distribution channels for their offers.
This choice highlights opportunities brought along by the Open-Banking trend. BBVA confirms their leadership to this respect: their APIs are being made available, and they intend to make room for themselves on these new distribution platforms as early as possible.