Innovation
FinTech
United States
REX: Chime Closes Series C Funding Round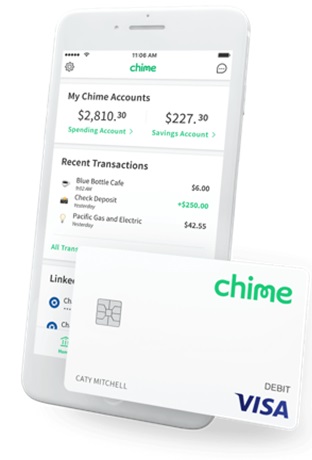 The US start-up Chime managed to attract one million customers and is valued $500 million; they just announced a new funding round, highlighting a successful business model based on a consumer-friendly, transparent, and fee-less offer. Their next move will be to enter the market for credit.
The American start-up Chime grew to become a challenger banks via proposing m-banking services for Millennials. Their recent $70 million funding round lifts their valuation to $500 million.
Chime relies on a rather basic model to attract customers and investors. Their mobile app allows customers to manage a bank account, a savings account and a debit card (along with a round-up system for increasing savings). Chime's business model aims for transparency: their service drops consumer-facing fees, instead they earn about 1.5% in interchange revenue from Visa.
Chime was officially launched mid-2014, and attracted roughly one million users. They are now adding 100,000 new bank accounts per month. They expect to reach $10 billion in transaction volume by the end of 2018, as they are now reaching out for young entrepreneurs, too, in addition to their initial 18-34 year-old customer segment. Their next development step will be to propose credit offers, via micro-loans, and keep helping their customers better managed their debt.
Comments – An emerging model
Chime's new roundtable follows an $18 million Series B funding round closed in September 2017. Their list of investors includes specialised equity funds and eBay founder's "philanthropic investment firm" (Omidyar Network), among others. Chime's model does not stress the same values as traditional financial institutions, where customers are charged more or less hidden fees. Their model proved to be successful with young American customers and with investors.
Reintroducing credit
By way of asserting their business model, this FinTech now plans to add credit-related features, but they do not deny their initial market position based on responsible finance management. The US market has eagerly been waiting to see viable alternatives to credit cards emerge. Through expanding their set of offers, Chime will become a full-scale neo-bank. For now, they act as a FinTech company in partnership with Bancorp Bank.