Payment Card
Payment
France
Crédit Agricole Running Tests on Biometric Payment Cards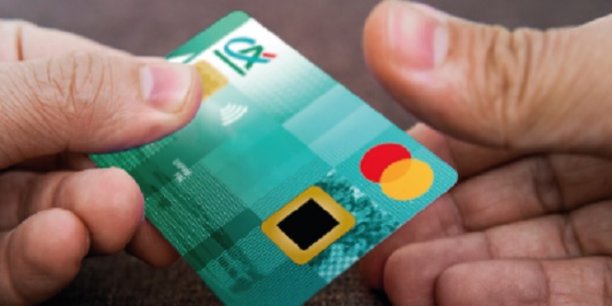 FACTS
Crédit Agricole announces a test phase on a contactless payment card embedding a fingerprint sensor for biometric authentication, with 200 customers from Crédit Agricole Touraine and Poitou.
Goals: provide their customers with innovative payment solutions and streamline customer processes using biometric authentication.
Partners:

NXP Semiconductors: Dutch tech company for their electronic module and embedded software.
G+D Mobile Security: German company manufacturing and customising the cards.
Mastercard: for the required biometric specifications and approval.

How it works. Customers will be able to validate all payments using biometric authentication, regardless of the amount. They will have to verify their fingerprint using the biometric sensor at the back of the card. The card may also work in a regular way, via PIN entry.
Sign-up process: The fingerprint may be stored at a banking branch or at home. Three kinds of fingerprint readers are available:

An external reader connected to a computer at the banking branch via USB,
A plastic reader,
A cardboard version for signing up from home.

For now, customers may not register their fingerprints from a mobile device. Some smartphones' antennas don't send strong enough signals to successfully load information to the card.
This test phase is expected to last six months. A nationwide launch would be scheduled for 2020.
CHALLENGES
Securing customer loyalty. According to a survey conducted in 2017 by TNS Kantar for Cartes Bancaires, 52% of the French customers would rather rely on their fingerprint than on their PIN code. This biometric card is intended to meet customers' expectations. The group bets on ease of use and security to achieve this goal.
The point for the bank is to make sure this biometric technology is mature enough, and that customers are ready for it before a nationwide rollout in H1 2020.
Innovation race underway in the card industry. Payment cards are of interest for many FinTechs, especially as the payment market is becoming more open. Crédit Agricole has to face competition from digital and challenger banks: with this card, they try to increase their card offers' value proposition.
MARKET PERSPECTIVE
A week ago, Crédit Agricole made their ambition to scale-up in the payment sector very clear, in line with their strategic plan by 2022.
Crédit Agricole isn't the first institution trialling a biometric card in France. Earlier this year, Société Générale tested a similar service with 100 customers, and BNP Paribas is expected to follow suit