Customer Relation
Australia
CommBank helps customers avoid fuel price increases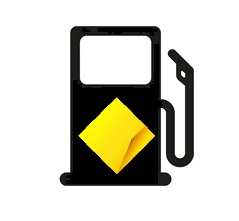 In the midst of inflation and rising commodity costs, Australia's CommBank has introduced a new feature aimed at reducing fuel price increases for its customers. The feature is currently being tested but once again highlights the potential role of banks in improving their customers' finances in these difficult times.
FACTS
Australian bank CommBank has introduced a new feature called Fuel Finder. Integrated into its mobile application as part of a pilot, it is currently aimed at the bank's 250,000 customers in New South Wales.

Technically, the solution put forward by CommBank is based on :

on the one hand, on the analysis of its own data (transaction records),

on the other hand, on a connection to the APIs of local authorities, in order to capture the most advantageous offers on the market in real time.

The functionality allows the bank's customers to be notified when they are about to fill up with petrol. Fuel Finder presents them with a real-time map of nearby petrol stations offering the best rates.
KEY FIGURES

On average in Australia, fuel costs amount to over $5,000 per year per household (for two vehicles)

This figure is up 7% year on year
CHALLENGES
Highly responsive to economic risks: CommBank demonstrates its ability to mitigate economic risks and help its customers deal with them. This commitment allows the bank to demonstrate its role as a financial service provider in the broadest sense.

Making predictive services for everyday needs a reality: Fuel finder therefore learns from its customers' fuel consumption patterns to predict when they may need to fill up, and present them with the cheapest option nearby.

Adding value to data processing: The new service is based on the analysis of the bank's customers' behaviour and their transaction records. It is based on algorithms, Artificial Intelligence technology and a connection with local authority APIs to bring the right information, at the right time, to the bank's customers.
MARKET PERSPECTIVE
In mid-September, the Minister of Economy and Finance, Bruno Le Maire, presented his banking shield, a device based on the commitment of French banks to limit the increase in bank charges to 2% in 2023.

This device aims in particular to relieve households facing high inflation, estimated at 5.8% over one year last August according to the provisional estimate of INSEE. It is inspired by the tariff shield set up by the government to contain the rise in energy bills, but also illustrates the possible role of banks in controlling consumer purchasing power.

The banks' commitment to this theme is therefore multidimensional, as much as the issue is currently international.