Caixa and Visa deploy Swatch Pay! in Spain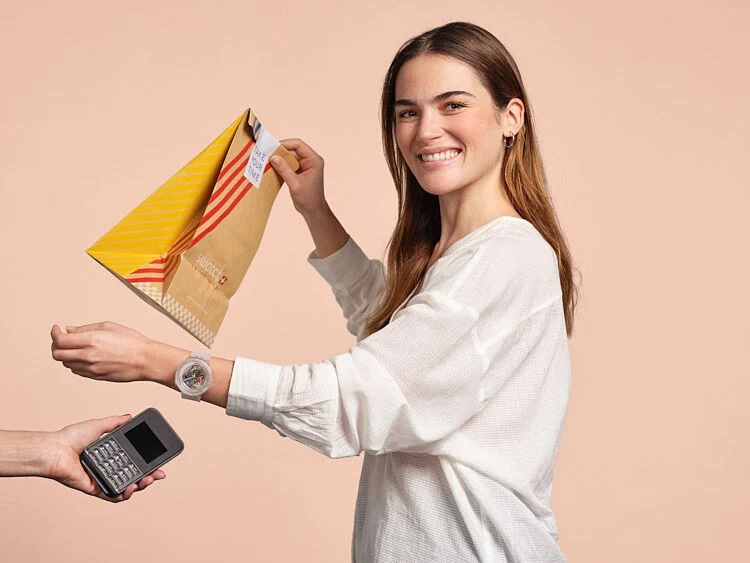 CaixaBank has partnered with international payment giant Visa to offer the Swatch Pay! payment service supported by Swatch watches. This first in Spain is not a world first but represents a new impetus for payment via wearable devices, whose various initiatives have failed to become widespread.
FACTS
From now on, CaixaBank customers will be able to download Visa cards issued by their bank onto a Swatch Pay! compatible analog watch with NFC technology.

The compatible watches can be purchased online or in a Swatch shop. They allow CaixaBank customers to carry a Visa payment card to make contactless payments in shops or restaurants, for example.

To install their card, CaixaBank customers can choose from several options:

download the dedicated application, Swatch Pay! on their iOS or Android mobile,

ask in shop to receive a QR code to perform the operation from their smartphone,

set up their future smartwatch online when they buy it to receive it configured.

The CaixaBankNow online banking services then allow them to manage a card downloaded to their mobile devices, including the Swatch Pay! card.

They will only be asked for the card's PIN code to validate purchases over 50 euros.
CHALLENGES
Continuing its geographical deployment: Although Swatch Pay! is not yet available in France, the service is now accessible to consumers in some fifteen countries around the world: Austria, Germany, Denmark, Spain, Finland, Italy, Kuwait, Norway, the Netherlands, Poland, Portugal, Russia, Sweden, Switzerland, the United Arab Emirates, the United Kingdom and Ukraine.

Strengthening its leadership position: For CaixaBank, the diversification of its mobile payment solutions represents an important challenge since the bank must confirm its status as market leader. It has 3 million customers using this type of service and will have carried out more than 240 million transactions by 2021. CaixaBank customers have also increased their use of mobile payment by 57% in 2021. In addition to Swatch Pay!, CaixaBank cards can also be used via Apple Pay, Samsung Pay, Garmin Pay and FitBit Pay.
MARKET PERSPECTIVE
Presented as a new medium of the future since the mid-2010s, wearable devices have not finally triggered a profound transformation of payment services and uses.

Various initiatives have been taken around the world since then, by a variety of players, both traditional and more specialised. CaixaBank, for its part, is continuing its efforts to encourage the adoption of this type of practical service in the daily lives of its customers.