Credit
Innovation
United Kingdom
Brits Want Flexible Options When Booking a Holiday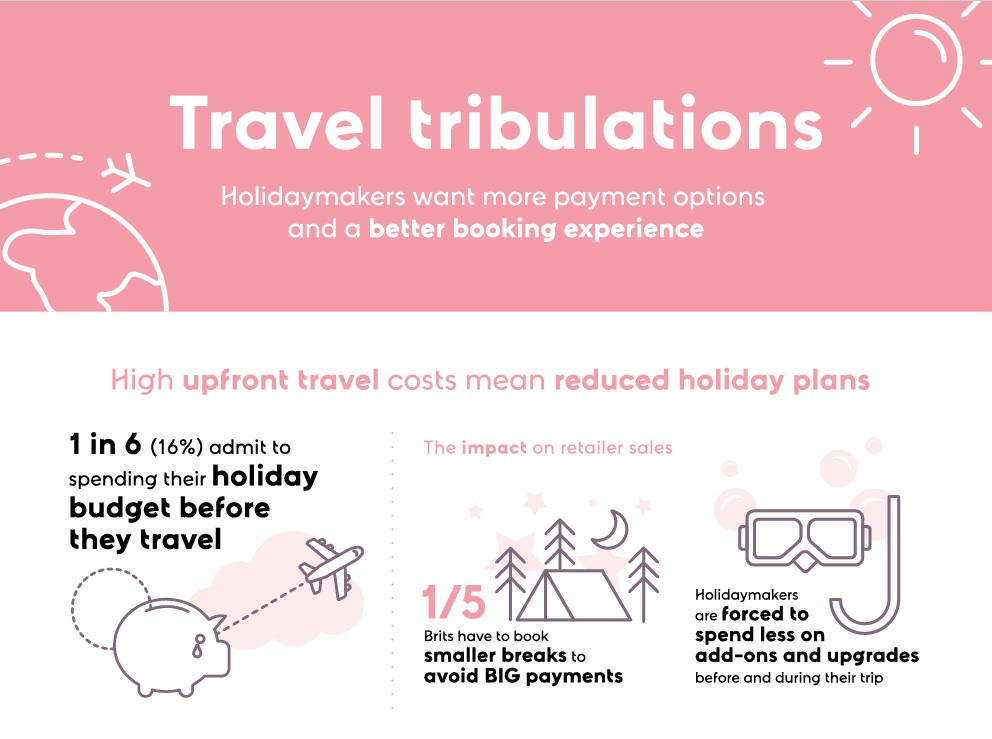 In the UK, a study released by Klarna deals with travelling costs and the anxiety it causes among British people who would have to cut back on overall holiday spend, regardless of initial plans. This is all the more relevant with Millennials would also worry about the cost of booking online. This said, customers may be ready to visit Web-merchants featuring flexible payment facilities.
Klarna investigated the unfavourable impact of online holiday bookings' upfront costs on British customers. They would expect instalments to be among proposed options. Klarna includes this feature, via their "Slice it" service, and also lets customers pay later for their purchases.
Their study shows that more than 25% of surveyed consumers worry about the cost of booking their trip online due, for instance, to hidden airline charges (31%), extra costs at checkout (27%) and credit card fees (20%). Klarna deems that most of these hindrances could be addressed if more flexible payment options were available from most travel industry specialists.
British consumers say they would be ready to spend more at travel agencies if flexible payments were featured: 22% would feel reassured if instalments were among possible options, and some would feel less guilty if having to pay high amounts (20%). This could significantly improve customers' confidence and secure their loyalty.
Comments – Instalments fit for the travel industry
According to this same research conducted in May with 1,100 British people, one third of the Millennials worry about travelling costs. Yet, paradoxically, they are most likely to buy online, even if paying attention to possibly higher associated costs.
This considered, consumer lending offers and instalments could contribute to making these online-booked travel plans more accessible. Tourism industry specialists should then adjust their accepted payment methods for the sake of simplifying purchasing processes. Several companies have already assimilated this challenge, and even launched relevant flagship offers. In France, Cdiscount presented their travel-related offer ("Voyage") with the digital platform Misterfly. This e-merchant features payment facilities (splitting payments in 4 instalments at no extra cost) with help from Banque Casino. Cdiscount deems that half of their customers rely on this payment method.