Barclays integrates digital receipts from FinTech Flux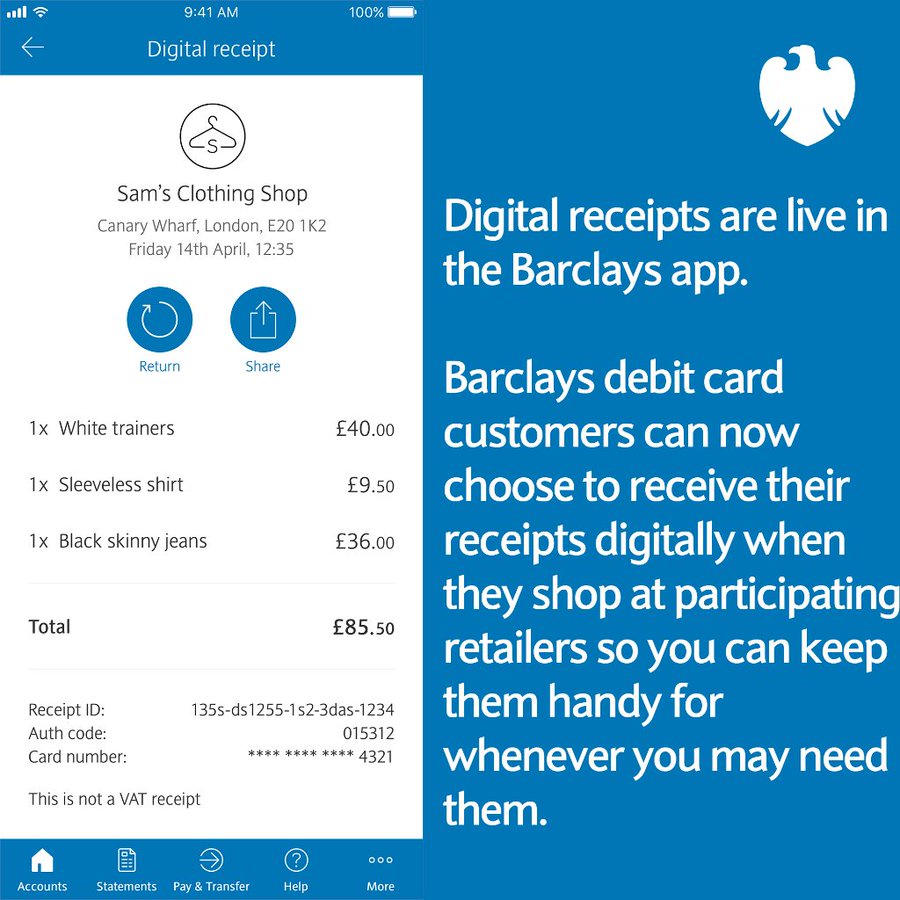 FACTS
The British bank Barclays finally makes official an itemized digital receipt service, tested for many months. The solution, developed by FinTech Flux, is now integrated into the bank's mobile application.
Flux is at the origin of a service for the dematerialization of cash register receipts on cell phones, originally developed within the framework of a partnership with Monzo.
Flux positions itself as a bridge between merchants, their collection systems and banks. FinTech optimizes the flow of information about purchases made in the retail environment for all parties:

it offers merchants the possibility to issue dematerialized invoices by simply integrating at the point of sale at the Eftpos terminals (via a plug-in);
it allows banking applications to electronically transmit the information collected ;
the end customer, for his part, has access to a global view of his purchases from his mobile banking application.
Flux-powered digital receipts are now available to all Barclays debit cardholders in the UK from their mobile application.
Previously, the functionality was only available in the Barclays Launchpad application, available for customers wishing to try out experimental or upcoming features.
CHALLENGES
More and more functionalities: for months now, the British bank has been obsessed with enriching the functionalities of its mobile application. In addition to digitizing receipts, this commitment is taking the form, for example, of practical services attached to its cards (stop payment in one click, limit spending by category, receive alerts, etc.).
Enhancing the value of banking data: founded in 2016 by former Revolut employees, Flux plays the card of transparency and optimization of data flows. The aim is not simply to digitize receipts and gain an ecological advantage by avoiding paper, but also to participate in the fluid exchange of information in the context of a purchase. Indeed, this service opens up a strong added value to reuse these digitized data later on. Flux thus opens the way to "enhanced", more accurate and complete bank statements, combined with better communication on brand loyalty programs, for example. It also facilitates the analysis of merchant sales through aggregated and anonymized data on consumer behavior.
MARKET PERSPECTIVE
Barclays' support for Flux is not new. Indeed, FinTech integrated the Barclays Accelerator in 2017. This work then enabled them to sign a partnership to experiment with the integration of the solution. Finally, Barclays took a minority stake in Flux at the beginning of 2020.
Thanks to its partnerships signed with Barclays, but also Starling and Monzo, Flux sees itself as a future reference in terms of commercial data on the British market.
KEY FIGURES
33,000 merchant equipped in just one year
3 M digital receipts delivered since its launch