Banco Sabadell and Nemuru Targeting Businesses in renovations sector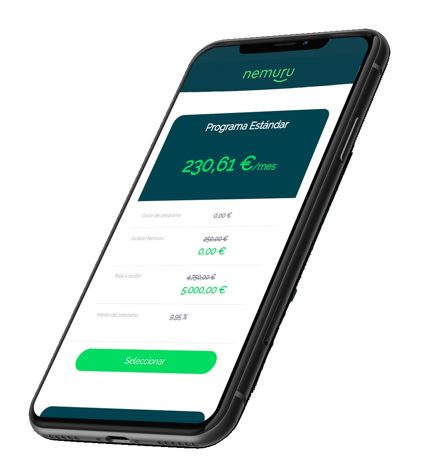 Goal: provide instant lending offers to businesses in the renovation industry for their customers at the point of sale.
They follow in the footsteps of several other banking institutions, including BBVA, which has been featuring lending offers from Nemuru's platform, too.
These loans can be applied for in just 3 minutes in-store, from a mobile device via Nemuru's digital platform.
Terms: amounts ranging from €1,000 to €20,000; repayment plan to spread over 3 to 36 months.
2 options:

Standard financing whereby customers are charged interests (7 to 14%).
Interest-free financing whereby merchants agree to pay in advance for the credit cost so they can feature free payment facilities for their customers.

Process:

If customers choose to pay on credit at checkout, an SMS invitation to join the platform is sent to their mobile phone.
The acceptance process implies that they provide a scan of their proof of ID and that their financial data should be analysed, once their agreement granted.
Once approved, customers may sign their contract digitally from their mobile phone.

Business model: as a business finder, Nemuru charges a 1% fee to the bank.
NEMURU: Key Figures

Established in 2018, but their platform has been operational for just 5 months
Over 350 registered businesses
Over €1M disbursed each month for renovation work
90% of loans for renovation work
CHALLENGES
Nemuru acts as an intermediary between banking institutions and customers, enabling businesses in the reovation industry to provide them with instant and flexible financing options in-store. This new partner might contribute to boosting their lending offer.
Banco Sabadell further focuses on innovative services to improve customer experience. This partnership with Nemuru enables them to trial another new distribution channel, making adjustments so they can also sell services via third party platforms.
MARKET PERSPECTIVE
Banco Sabadell sticks to their commitment and further invests in innovative FinTechs in Spain. So far, they invested more than 220 million euros in start-ups; their portfolio already includes roughly 60 start-ups.
Since September 2019, Namuru has been looking into more ways to expand their offer and feature car loans, as well as travel and training-related lending services. Student loans have been quite successful. In 2020, this FinTech will decide if they should keep featuring these products and aim for international reach.