Payment
Players' Strategy
International
Antelop finds a buyer from the digital identity market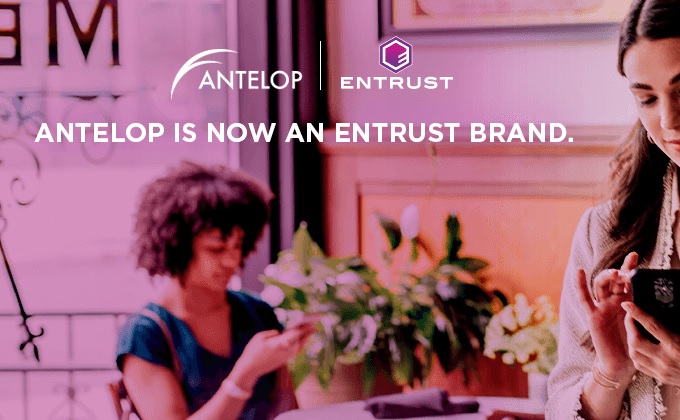 French payment FinTech Antelop has just announced that it has been acquired by a major player in digital identity and trust, Entrust. This announcement underscores the convergence trend of these two markets.
FACTS
Antelop Solutions is a financial technology company that enables financial institutions to issue secure credit and debit cards in digital format to their end customers.

The Antelop One Digital Card solution provides a software development kit (SDK) to banks. The issued digital cards can then be stored within their customers' mobile applications and wallets (Apple, Google or Samsung).

Its expertise covers token management, NFC payments, customer authentication, secure interface and API management. Antelop's solutions are PCI-DSS certified and comply with European PSD2 regulations.

U.S.-based Entrust has emerged as a leader in global identity, payment and data protection.

Its acquisition of Antelop should enable it to pool their solutions to offer banks around the world the ability to easily add secure, fully digital credit and debit cards to their mobile wallets.

The acquisition still needs to be finalized after receiving the necessary regulatory approvals; the amount of the transaction was not disclosed.
CHALLENGES
Creating a global reference: Based in Paris, Antelop Solutions was founded in 2014. Its client base includes more than 40 leading banks across 25 countries. The company counts Visa, Mastercard and Cartes Bancaires (CB) as certified partners. Its 30 employees who now join Entrust's 2,500-strong team. The American company covers more than 150 countries with its services.

Going beyond the simple payment card: While payment cards are increasingly being called into question, whether by contactless technology or by new payment methods, the entry into this market of a major player in the field of identification and transaction security seems to make perfect sense in order to meet the challenge of new generation payment solutions.
MARKET PERSPECTIVE
In France, as elsewhere in the world, the question of digital identity is being raised with the implementation of a clear legal framework that is equal to the challenges.

As financial services and payment services complete their digital transformation and exchanges become more paperless, optimizing the verification of consumer identity is an increasingly important issue, mobilizing many players and sparking mergers. IDnow, for example, bought Ariadnext to create a European reference in digital identity.

But these initiatives with international ambitions will also have to deal with potential competition from giants such as MasterCard, which is multiplying its initiatives to consolidate its position in the digital identity market.