Payment
Players' Strategy
United States
American Express/PayPal Partnership Expanded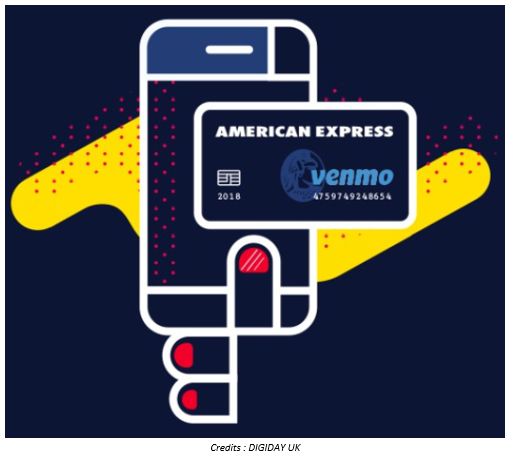 Considering their strategic shift and improved results this quarter, the US card scheme American Express announces they expand their partnership with PayPal to focus on additional digital payment services. Just a few days ago an agreement was also announced between PayPal and Walmart: more indication that this payment specialist pays special attention to pushing their partnership strategy forward.
As they released their results for Q3 2018, American Express introduced new features and announced their partnership with PayPal was being expanded. PayPal also achieved higher objectives than expected. Their partnership with mainly be stressing customer loyalty and P2P credit transfer services.
As a result from this partnership, American Express customers will be able to transfer money using Venmo or PayPal directly from the AmEx mobile app. They may redeem Amex Membership Rewards points to make purchases at PayPal merchants online, or pay their monthly American Express credit card bill with their PayPal or Venmo balance.
They will jointly craft new customer loyalty-dedicated services and focus on optimising customer experience. Additional features are expected to see the day in 2019.
Comments – Leaders joining forces to reach out for new targets
The card scheme's new strategy mostly aims for small merchants and seems to be starting to pay off. The group's earnings increased by more than 22% since 2017. Their card members spent $294.7 billion in Q3 this year, up 8% year-over-year. In the US cardholders spent 10% more, and EU customers 5% more than last year. Total loans held by AmEx users now exceed $77 billion, up from 67 billion a year before. AmEx now intends to increase their annual revenue by 9 to 10%. They pay extra attention to attracting new customers, including Millennials, and bet on PayPal to achieve this goal as well as to come up with new digital payment services.
Meanwhile, PayPal tries to improve their BtoC value proposition. This agreement with AmEx will provide their users with more choice and flexibility when making purchases. Lastly, their payment solution will have access to AmEx's entire network of partners.