Payment
Players' Strategy
International
Zuora and Amazon Pay on Managing Subscriptions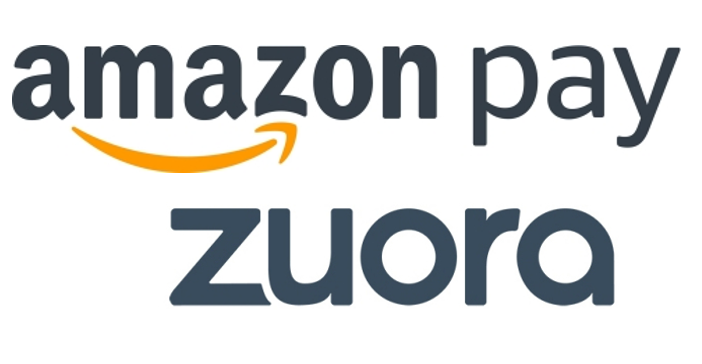 More products and services are now sold via subscriptions. As one of the drivers in this transformation process, Zuora further expands their range of offers. At their Subscribe ™ New York event this year, they announced a partnership with Amazon, contributing to developing pay-per-use options and highlighting new purchasing modes.
In order to boost their merchants' sales and help them optimise their customer processes, the Californian FinTech Zuora bets on diversifying their range of offers. They just added Amazon Pay as an option on their billing platform, alongside Apple Pay, PayPal, and several other services.
End users may then pay for their online subscriptions using Amazon Pay. And they can also rely on data they stored beforehand to their Amazon account, or even use Amazon Pay for recurring payments.
This partnership already applies in Europe, in the UK and in the US. The Seattle Times and The Telegraph will be the first customers in Zuora's list to include Amazon Pay.
Comments – Targeting subscription models
This agreement with Amazon is another step for Zuora. This subscription management specialist successfully went public in April 2018, and looks into ways to further aim for diversification: they do have to face competition from industry leaders such as SAP and Oracle, featuring traditional software packages as well as in-house crafted solutions. Their ability to handle a wide range of payment methods is key to their value proposition for businesses, enabling them to address more customers and praise a transparent approach to customer experience. The Seattle Times claims that since they signed up with Zuora their customer retention rate went up by more than 30%, and they are hoping for even more progress.
Amazon, for their part, gains access to Zuora's customer bases, i.e.: several tens of millions of subscribers. And this announcement is consistent with the group's partnerships-based strategy to streamline implementation processes and improve their wallet's adoption levels.