Alma wins SNCF contract for its fractional payment offer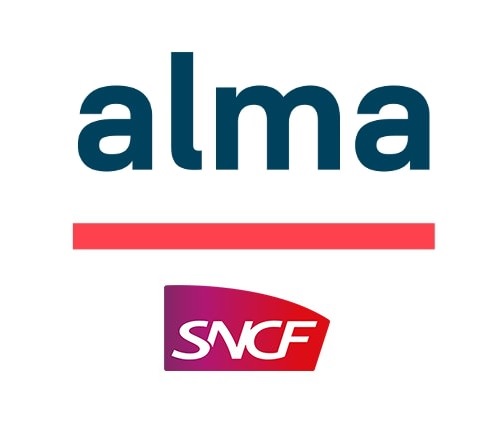 After shortlisting Floa Bank, Cofidis and Alma, the SNCF has just decided on FinTech Alma to manage its future n-payment offer. SNCF. This announcement confirms the place taken by this young player, in a market historically controlled by players who are now challenged.
FACTS
The SNCF's positioning on the fractional payment market is now established. The French rail transport giant had already taken a step forward last September, when it selected three financial companies following a call for tenders, namely : Floa Bank, Alma and Cofidis.

Alma was finally chosen by the SNCF to become its partner in the development of its future fractional payment offer.

The latter should be offered to SNCF customers from the summer of 2023 to enable them to pay for their train tickets in several instalments on certain main lines, and above a certain amount.

SNCF and Alma have not yet specified the details of their future joint offer; a contract between the two parties should be signed in the next few days.
CHALLENGES
Standing up to the competition: In a very short time, Alma has become a reference on the fractional payment market in France, winning two major tenders in quick succession, that of Apple a few months ago and now that of the SNCF. Alma has established itself against the historical players, which initially developed in the field of mass distribution (Casino, Auchan, etc.) and are now owned by French banks (Crédit Mutuel, BPCE and BNP Paribas). This announcement therefore marks a change in the competitive landscape, which has been accelerated by the pandemic context, which has pushed e-commerce and, in its wake, the use of fractional payments.

A relevant economic offer: Between inflation and the need to reduce its energy impact, facilitating access to train travel is a relevant solution in a crisis context. The opening of a fractional payment offer by the SNCF during the summer holidays, which represent a peak in activity (18 million tickets sold in the summer of 2022), would therefore be timely.
MARKET PERSPECTIVE
The SNCF is following in the footsteps of travel giants that have opted to deploy split payment services. Floa Bank manages the CDiscount Voyages offer and Oney is in charge of this deployment with Air France.

It should be remembered that Alma also worked for a time with La Banque Postale for its La Banque Postale Consumer Finance offer. But it was finally Pledg, the other young fintech on the French BNPL market, that was chosen for Django.